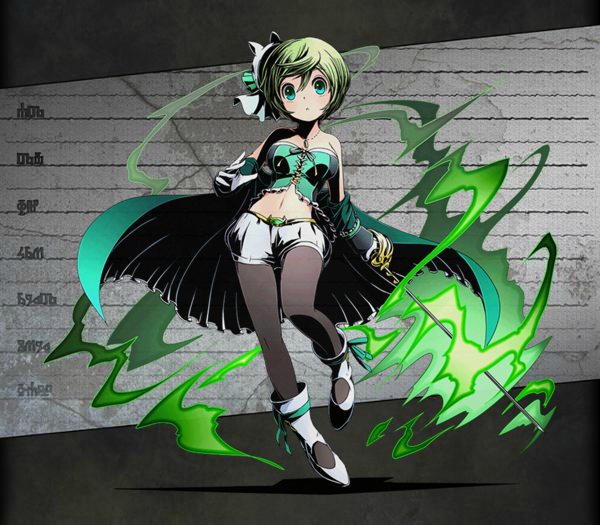 Unit

Name

Magical Girl Undo Pia
Attribute
Wind
Cost
20
No.
845
Rarity
★5
Race
Demon
Max Lv
99
Basic Stats

Initial HP

1428

Final HP

2386
Exp Type
Type 5
Exp Curve
132934
Initial ATK
906
Final ATK
2063
Fodder Exp
Lv.*275
Price
Lv.*230
Skills
Leader Skill
Name
Wind Rise: Assault IV
Effect
3x ATK for Wind type units.
Active Skill
Name
Pure Wind: Magica
Default Cooldown
27
Min Cooldown
18
Effect
Attacks from Wind type units are 1.5x stronger for three turns. (SP Consumption: 1)
Normal Skill 1
Name
Pure Slash: Magica
Activation
Effect
Large Wind damage to a single enemy.
(2.3x ATK)
Normal Skill 2
Name
Activation
Effect
Passive Skill
Name
Counter: Magica
Effect
100% of damage received is dealt back in Wind damage. (Trigger percentage: 25%)
How to Obtain
Friend Scratch
No
Rare Scratch
No
Other
Evolved from Kumotsuchi Pier
Dungeon
Evolution
Friend Race
Friend Level
Friend Element
Evolution Quest
Link Bonus
Min Lv.: HP+92 ATK+30


Max Lv.: HP+357 ATK+119

Link Race Bonus
ATK+8%
Link Skill
{{{link skill}}}
Link Passive
Link Counter: Wind II
Sometimes (Trigger Rate:25%), 50% of damage received will be dealt back in Wind damage.
Link Material
Link Cost as Base Unit
11875
Unlink Cost as Base Unit
593
Story
あの日、友達が欲しいと願った少女が開いた扉は、教室の扉では無かった。繋がった世界と、巻き込んでしまった5人の少女達。思い出した自分の居場所。彼女は契約する。偽りの世界を壊し、友達を元の世界に帰す為に。その願いは強く大きな風となり、魔法少女となった雲土ぴあを運んでいく。終焉の夜の向こうへと。
On that day, the door that the girl who had wished for friends opened was not merely the classroom door. When the worlds connected, five young girls were caught up in the results. Having finally remembered where she truly belonged, she made her contract: to destroy this false world, and to return her friends to their true world. Her wish became a great roaring wind that carried the newly-born magical girl Pia Undo as she turned to face the Night of Destruction.
---
Community content is available under
CC-BY-SA
unless otherwise noted.