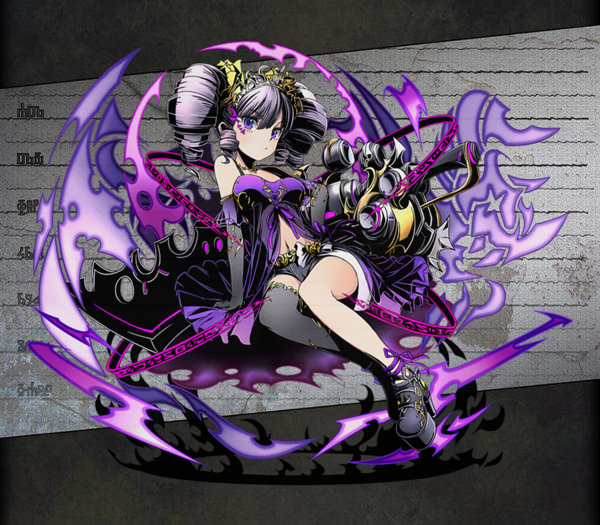 Unit

Name

Dark God Hǫgni
Attribute
Dark
Cost
25
No.
770
Rarity
★6
Race
God
Max Lv
99
Basic Stats

Initial HP

1355

Final HP

3050
Exp Type
Type 5
Exp Curve
5000000
Initial ATK
1358
Final ATK
2650
Fodder Exp
Lv.*630
Price
Lv.*420
Skills
Leader Skill
Name
God Rise: Shift III
Effect
2.5x HP/ATK to God type units.
Active Skill
Name
Strong: Dark II
Default Cooldown
32
Min Cooldown
23
Effect
Attacks from Dark type units are 2x stronger for one turn.
Normal Skill 1
Name
Dáinsleif: Ragna
Activation
Effect
Large Dark damage to a single enemy.
(2.3x ATK)
Normal Skill 2
Name
Ragna Dark
Activation
Effect
Immense Dark damage to all enemies.
(3.0x ATK)
Passive Skill
Name
Effect
How to Obtain
Friend Scratch
No
Rare Scratch
No
Other
Evolved from Hǫgni
Dungeon
Evolution
Friend Race
Friend Level
Friend Element
Evolution Quest
Link Bonus
Min Lv.: HP+0 ATK+108


Max Lv.: HP+0 ATK+416

Link Race Bonus
Critical ATK+20%
Link Skill
{{{link skill}}}
Link Passive
Link Rate Up II
Increases the rate multiplier by 0.02 for every HANDS count.
Link Material
Link Cost as Base Unit
142968
Unlink Cost as Base Unit
8578
Story
だいすき。やっぱりだいすき。ずっとだいすき。いつまでもだいすき。それは一瞬の出来事だった。椅子を求めた闇神ヘグニが赴いた魔界の不夜城の女王の間、大好きな幼馴染を守る為、力を出し切った幼き魔女王。嫌よ、悪い夢よ、これは夢なのよ。全てを思い出した闇を包みし少女は、紫色のストールごと抱きしめた。
"I love you. Like I thought, I love you. I have always loved you. I will love you forever and ever." That happened in a brief moment. Dark God Hǫgni had gone to the Queen's Hall in the Nightless City of the Demon World to search a chair. To protect her childhood friend she loves, the young Demon Empress used up her powers. "No, this is a nightmare, just a dream!" The Young Girl Wrapped in Darkness remembered everything, and embraced the purple shawl tightly.
---
Community content is available under
CC-BY-SA
unless otherwise noted.