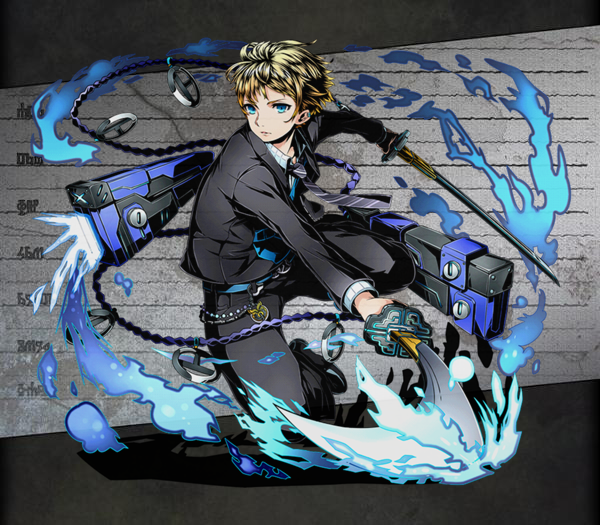 Unit

Name

West Devil King, Ariton
Attribute
Water
Cost
50
No.
752
Rarity
★6
Race
Human
Max Lv
99
Basic Stats

Initial HP

856

Final HP

1926
Exp Type
Type 5
Exp Curve
5000000
Initial ATK
1461
Final ATK
3288
Fodder Exp
Lv.*630
Price
Lv.*420
Skills
Leader Skill
Name
Aqua Rise: Assault IV
Effect
3x ATK to Water type units
Active Skill
Name
Absolute Care
Default Cooldown
8
Min Cooldown
3
Effect
Recovers 30% of total HP (SP Consumption: 1)
Normal Skill 1
Name
Wadatsumi: Gusuku
Activation
Effect
Extra Large Water damage to a single enemy.
(3.0x ATK)
Normal Skill 2
Name
Activation
Effect
Passive Skill
Name
Aqua Shift: Heal Down
Effect
Water Panels have a 1.5x increase chance of appearance, while Heal panels appearance rate is decreased.
How to Obtain
Friend Scratch
No
Rare Scratch
No
Other
Evolved from Ariton
Dungeon
Evolution
Friend Race
Friend Level
Friend Element
Evolution Quest
Any
Lv.40+
Water
Trial of Water: Holy Class (水の試練: 聖級)
Link Bonus
Min Lv.: HP+242 ATK+0


Max Lv.: HP+932 ATK+0

Link Race Bonus
HP+250 ATK+5%
Link Skill
{{{link skill}}}
Link Passive
Link Panel Up: Aqua
Increases Water panels' appearance rate by 5%.
Link Material
Link Cost as Base Unit
282936
Unlink Cost as Base Unit
16976
Story
水の刃が切り裂いたのは、水を留めし少年をずっと見守って来た精霊だった。止めどなく溢れる水。もう、私がいなくても大丈夫だよね。最後の力を振り絞ってまで守りたかった少年は、水へと還る精霊を、一人の女性として抱きしめた。兄さん、僕たちは行くんだ、完全世界へ。西魔王アリトンは傷跡だけを残し消えた。
What the water blade sliced was the fairy who always looked after the Boy who held Water. An overflowing water that was unstoppable. "It seems like you'll be fine even if I'm not around anymore." The young boy she protected by summoning every last bit of her strength, hugged as a lone girl the fairy returning to water. "Brother, we'll be going to the Perfect World." West Devil King Ariton disappeared leaving only scars behind.
Trivia
He ranked 16th, 27th, and 27th consecutively in the 4th through 6th official Divine Gate popularity polls.
His favorite food is grilled mackerel.
His height is about 170cm.
He is younger than the Founder.
Although not given his own unit for the April Fools event he is described to be a delinquent who is very popular among the school's female body.
Gallery
---
Community content is available under
CC-BY-SA
unless otherwise noted.