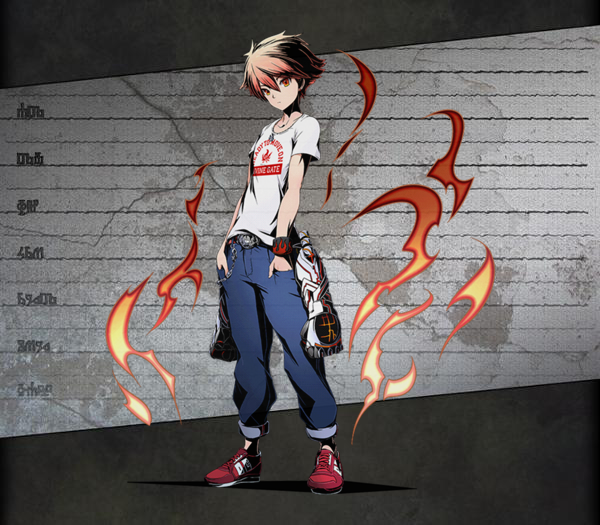 Unit

Name

Akane: WEGO
Attribute
Fire
Cost
10
No.
717
Rarity
★6
Race
Human
Max Lv
99
Basic Stats

Initial HP

778

Final HP

2147
Exp Type
Type WEGO
Exp Curve
3648029
Initial ATK
429
Final ATK
806
Fodder Exp
Lv*500
Price
Lv*200
Skills
Leader Skill
Name
Fire Rise: Assault II
Effect
2x ATK for Fire type units.
Active Skill
Name
Lava Nova
Default Cooldown
23
Min Cooldown
8
Effect
Deal Fire type damage equal to 10x user's ATK to all enemies. Affected by enemy element and defense.
Normal Skill 1
Name
Ignite: Homura
Activation
Effect
Large Fire damage to a single enemy.
(2.3x ATK)
Normal Skill 2
Name
Megiddo Inferno
Activation
Effect
Small Fire damage to all enemies.
(1.0x ATK)
Passive Skill
Name
Effect
How to Obtain
Friend Scratch
No
Rare Scratch
No
Other
Dungeon Drop
Dungeon
WEGO Collaboration I
Evolution
Friend Race
Friend Level
Friend Element
Evolution Quest
Link Bonus
Min Lv.: HP+40 ATK+80


Max Lv.: HP+154 ATK+309

Link Race Bonus
HP+250 ATK+5%
Link Skill
{{{link skill}}}
Link Passive
Link Double Assault
When attacking with two attributes or more in the same turn,
the unit's attack is increased by 1.1
Link Material
Link Cost as Base Unit
58987
Unlink Cost as Base Unit
3539
Story
少し遅めに起きた朝、少年は汗ばんだタンクトップを脱ぎ捨て、綺麗に折り畳まれていたTシャツに袖を通した。なんだか今日はいい日になりそうな気がする。それは空が晴れていたせいか、それともお気に入りのTシャツを着ていたせいか。アカネは感じた期待を胸に、冷やしトマトを頬張りながら家を飛び出した。
That morning he woke up a little late. The boy stripped off his sweaty tank top and changed into a t-shirt that had been neatly folded. He felt like it was going to be a good day somehow. Maybe it was because of the sunny sky, or because he wore his favorite t-shirt. A sense of anticipation in his chest, Akane ran out of his house, his mouth full with a cooled tomato.
---
Community content is available under
CC-BY-SA
unless otherwise noted.