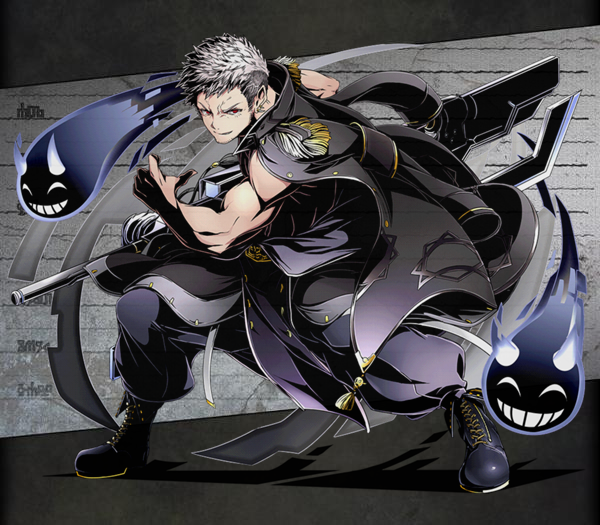 Unit

Name

Nakiri, the Void Demon General
Attribute
Void
Cost
25
No.
638
Rarity
★6
Race
Demon
Max Lv
99
Basic Stats

Initial HP

982

Final HP

3341
Exp Type
Type 5
Exp Curve
5000000
Initial ATK
720
Final ATK
2560
Fodder Exp
Lv.*630
Price
Lv.*420
Skills
Leader Skill
Name
Demon Rise: Assault III
Effect
2.5x ATK for Demon type units.
Active Skill
Name
Iaigiri
Default Cooldown
36
Min Cooldown
26
Effect
HP becomes 1, and deals Void penetrative damage equal to 100x user's ATK to all enemies. Affected by enemy element.
Normal Skill 1
Name
Nakiri: Nishiki
Activation
Effect
Large Void damage to a single enemy.
(2.3x ATK)
Normal Skill 2
Name
Activation
Effect
Passive Skill
Name
Full Life: Attack 200
Effect
At maximum HP attack power is doubled.
How to Obtain
Friend Scratch
No
Rare Scratch
No
Other
Evolved from Nakiri
Dungeon
Evolution
Friend Race
Friend Level
Friend Element
Evolution Quest
Link Bonus
Min Lv.: HP+86 ATK+64


Max Lv.: HP+333 ATK+250

Link Race Bonus
ATK+10%
Link Skill
{{{link skill}}}
Link Passive
Link Full Life: Attack Ⅱ
At maximum HP attack power is increased by 1.2x.
Link Material
Link Cost as Base Unit
142968
Unlink Cost as Base Unit
8578
Story
六魔将の証を羽織った彼は、女王の間を訪れていた。これだけ召集されるってことは、ただ事じゃねぇな。見渡せば、色とりどりの女王と、色とりどりの魔将。久しぶりね。声をかけたのは幻奏者。天界の姫は、無事逃がしたわ。開かれた扉により統合された世界の中、魔界、天界、共に新たな歴史が始まろうとしていた。
Putting the symbol of the Six Demon Generals on his shoulder, he went to the Queen's Hall. " It can't be something trivial heh, with all these people gathered." Looking around him, he saw the multicolored Empresses and the multicolored Demon Generals. "Long time no see." The one who called him was the Illusionist. "The Princess of the Sky World has escaped safely." Within the world merged from the opening of the gates, the Demon World and the Sky World, together, were about to start a new history.
---
Community content is available under
CC-BY-SA
unless otherwise noted.