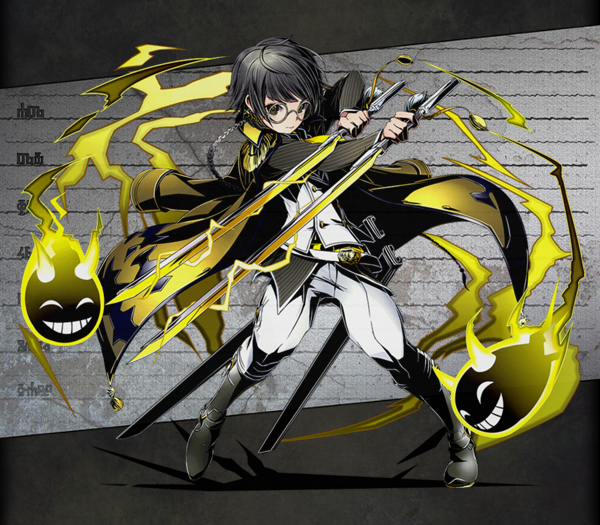 Unit

Name

Raikiri, the Light Demon General
Attribute
Light
Cost
25
No.
634
Rarity
★6
Race
Demon
Max Lv
99
Basic Stats

Initial HP

1001

Final HP

3005
Exp Type
Type 5
Exp Curve
5000000
Initial ATK
1062
Final ATK
3186
Fodder Exp
Lv.*630
Price
Lv.*420
Skills
Leader Skill
Name
Demon Rise: Life III
Effect
2.5x HP for Demon type units.
Active Skill
Name
Strong: Demon
Default Cooldown
27
Min Cooldown
18
Effect
Attacks from Demon type units are 1.5x stronger for one turn.
Normal Skill 1
Name
Raikiri: Nishiki
Activation
Effect
Large Light damage to all enemies.
(1.8x ATK)
Normal Skill 2
Name
Raijin Slash
Activation
Effect
Immense Light damage to all enemies.(CRT+19%)
(3.0x ATK)
Passive Skill
Name
Effect
How to Obtain
Friend Scratch
No
Rare Scratch
No
Other
Evolved from Raikiri
Dungeon
Evolution
Friend Race
Friend Level
Friend Element
Evolution Quest
Link Bonus
Min Lv.: HP+173 ATK+21


Max Lv.: HP+666 ATK+83

Link Race Bonus
ATK+10%
Link Skill
{{{link skill}}}
Link Passive
Link Counter: Light II
Sometimes (Trigger Rate:25%),
50% of damage received is dealt back in Light damage.
Link Material
Link Cost as Base Unit
142968
Unlink Cost as Base Unit
8578
Story
六魔将の中でも最年少の彼は、魔物の中でも特に礼儀正しく、また常に周囲に気を配っていた。そう、それは赤い月が昇った夜も同じ。そんな、真面目を絵に描いた様な女を知らずに育った彼の前、薄手の紫色のワンピースの少女が横切る。大胆な胸元から慌てて逸らした視線。女王の間、伏せた体、彼は君主に恋をした。
The youngest among the Six Demon Generals, he is exceptionally polite even as a demon, and always takes notice of his surroundings. That's right, it was the same on the night when the red moon rose. He, who was like a painting of seriousness and raised without knowing anything about women, crossed paths with a young girl wearing a thin purple dress. He adverted his eyes from her daring chest in a hurry. In the Queen's hall, his body bent down, he fell in love with the queen.
---
Community content is available under
CC-BY-SA
unless otherwise noted.