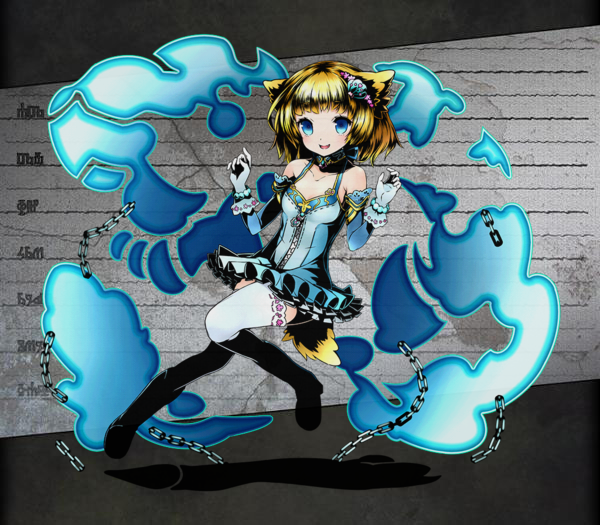 Unit

Name

Imprisoned Water Beast Ruri
Attribute
Water
Cost
25
No.
541
Rarity
★6
Race
Beast
Max Lv
99
Basic Stats

Initial HP

1298

Final HP

3222
Exp Type
Type 5
Exp Curve
5000000
Initial ATK
826
Final ATK
2359
Fodder Exp
Lv.*630
Price
Lv.*420
Skills
Leader Skill
Name
Water Rise: Life III
Effect
2.5x HP to Water units.
Active Skill
Name
Purge: Aqua
Default Cooldown
30
Min Cooldown
15
Effect
Deal Water type damage equal to 40x user's ATK to a single enemy. Affected by enemy element and defense.
Normal Skill 1
Name
Aqua Shout
Activation
Effect
Large Water damage to all enemies.
(1.8x ATK)
Normal Skill 2
Name
Activation
Effect
Passive Skill
Name
Back Attack Cancel
Effect
Eliminates the occurence of back attacks.
How to Obtain
Friend Scratch
No
Rare Scratch
No
Other
Evolved from Ruri
Dungeon
Evolution
Friend Race
Friend Level
Friend Element
Evolution Quest
Link Bonus
Min Lv.: HP+216 ATK+0


Max Lv.: HP+833 ATK+0

Link Race Bonus
HP+250 Critical ATK+10%
Link Skill
{{{link skill}}}
Link Passive
Link Back Attack Cancel
Eliminates the occurence of back attacks.
Link Material
Link Cost as Base Unit
142968
Unlink Cost as Base Unit
8578
Story
それでも僕は初恋を追い求めるよ、そんな走り書きを残して失踪した天才の職務放棄により解放された水拘獣ルリは命からがら逃げ出した。助けを求めたのは水を司る大精霊、だけどその隣りには、見覚えのある姿が。二年前、聖なる夜、あなたをあの場所で見たわ。唯一の目撃者は、水を宿した少年へ、敵意を向けた。
"I'm going to pursue my first love", a note that was left behind by the missing genius. The released Imprisoned Water Beast, Ruri ran away to avoid confinement. She sought the great water fairy for help, but she saw a familiar person next to her. "Two years ago, on the holy night, I saw you there!" The only witness showed hostility towards the boy who held water.
---
Community content is available under
CC-BY-SA
unless otherwise noted.