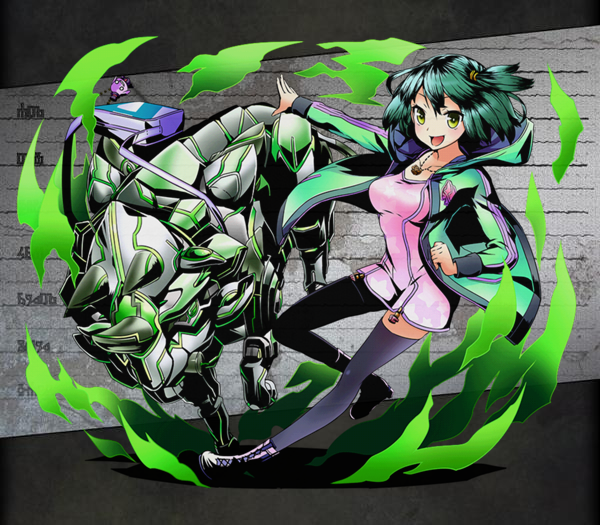 Unit

Name

Anders, the Wind Civilization Dragon
Attribute
Wind
Cost
20
No.
502
Rarity
★6
Race
Dragon
Max Lv
99
Basic Stats

Initial HP

1034

Final HP

1850
Exp Type
Type 5
Exp Curve
5000000
Initial ATK
722
Final ATK
2167
Fodder Exp
Lv.*1750
Price
Lv.*650
Skills
Leader Skill
Name
Drago-Rise: Assault II
Effect
2.0x Atk to Dragon units.
Active Skill
Name
Midgard: Boost
Default Cooldown
27
Min Cooldown
18
Effect
Attacks from Wind type units are 1.25x stronger for one turn.
Normal Skill 1
Name
Tera-Jörmungandr
Activation
Effect
Wind damage to a single enemy.
(1.6x ATK)
Normal Skill 2
Name
Full Drago Wind Strike
Activation
Effect
Large Wind damage to all enemies.
(1.8x ATK)
Passive Skill
Name
Effect
How to Obtain
Friend Scratch
No
Rare Scratch
No
Other
Evolved from Anders
Dungeon
Evolution
Friend Race
Friend Level
Friend Element
Evolution Quest
Link Bonus
Min Lv.: HP+126 ATK+42


Max Lv.: HP+488 ATK+162

Link Race Bonus
BOOST ATK+15%
Link Skill
{{{link skill}}}
Link Passive
Link Chain: Wind
1.0x follow up Wind damage to all enemies.
Link Material
Link Cost as Base Unit
114974
Unlink Cost as Base Unit
6898
Story
最期まで聖王の真意に反対しながらも、若き可能性を信じ、犠牲となった初老の男性がいた。最期まで笑顔を浮かべ、聖王の嫌いなところを百個並べた若き女性がいた。そして、そんな横たわった二人のすぐ隣り、【テラ・ヨルムンガルド】と共におどけてみせる風明竜アンデルスがいた。聖なる銃、あと残り、二人。
There was an aged man, who despite disapproving of the Divine King's true intentions until the end, believed in the potential of youth and laid down his life. There was a young woman, who until the end smiled, vocalizing all the numerous points about the Divine King that she disliked. And there was the Wind Civilization Dragon Anders, frolicking with [Tera-Jörmungandr] beside their two prone figures. Of the holy knights, two remained.
---
Community content is available under
CC-BY-SA
unless otherwise noted.