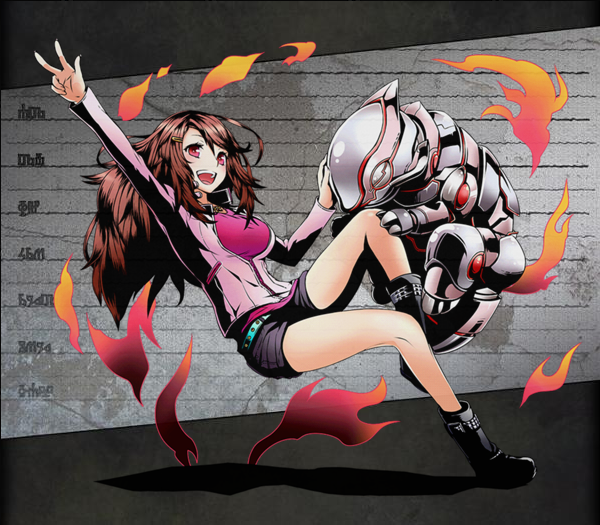 Unit

Name

Americana
Attribute
Fire
Cost
15
No.
499
Rarity
★5
Race
Dragon
Max Lv
50
Basic Stats

Initial HP

188

Final HP

751
Exp Type
Type 5
Exp Curve
883884
Initial ATK
238
Final ATK
872
Fodder Exp
Lv.*1250
Price
Lv.*500
Skills
Leader Skill
Name
Drago-Rise: Assault
Effect
1.5x Atk to Dragon units.
Active Skill
Name
Vulcan: Boost
Default Cooldown
27
Min Cooldown
18
Effect
Attacks from Fire type units are 1.25x stronger for one turn.
Normal Skill 1
Name
Nano-Salamander
Activation
Effect
Small Fire damage to a single enemy.
(1.0x ATK)
Normal Skill 2
Name
Full Drago Fireraa
Activation
Effect
Fire damage to all enemies.
(1.6x ATK)
Passive Skill
Name
Effect
How to Obtain
Friend Scratch
No
Rare Scratch
No
Other
Dungeon Drop
Dungeon
Ancient Palace Americana
Evolution
Friend Race
Friend Level
Friend Element
Evolution Quest
Any
Lv.35+
Fire
Trial of Fire: Legend (炎の試練: 神級)
Link Bonus
Min Lv.: HP+29 ATK+59


Max Lv.: HP+72 ATK+145

Link Race Bonus
BOOST ATK+12%
Link Skill
{{{link skill}}}
Link Passive
{{{link passive}}}
Link Material
Link Cost as Base Unit
9531
Unlink Cost as Base Unit
476
Story
鋭い牙に吐き出される炎、覆われた鱗に大きな翼こそが現代に生み出された偶像。誰が竜をこの様な形と提唱したのかは定かではないが、紛れもなく、人と同じ姿形をした竜は存在していた。古の竜アメリカーナは【ナノ・サラマンダー】と共に、統合世界へと降り立った。そう、道化の魔法使いの、種明かしをする為に。
Sharp-fanged, fire-breathing, and scaled, with large wings - these were thought to be the characteristics of a dragon in the modern age. While it is uncertain who started that idea, dragons with the same appearance as humans have indubitably existed. Together with [Nano-Salamander], the ancient dragon Amerikana alighted upon the Merged World to expose the prankster magician's tricks.
---
Community content is available under
CC-BY-SA
unless otherwise noted.