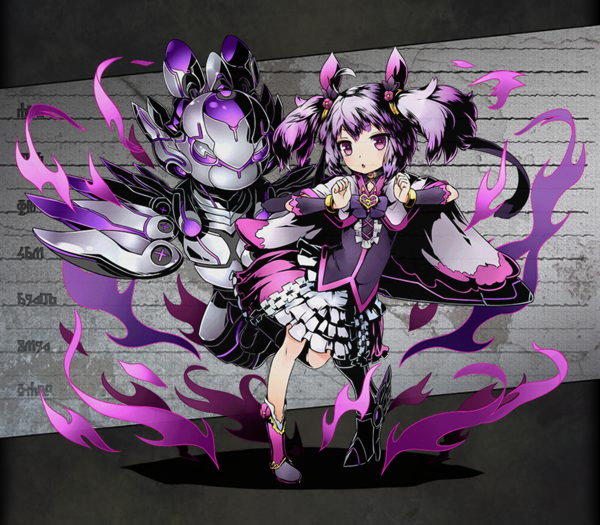 Unit

Name

Egyptra, the Dark Civilization Dragon
Attribute
Dark
Cost
20
No.
496
Rarity
★6
Race
Dragon
Max Lv
99
Basic Stats

Initial HP

1028

Final HP

1840
Exp Type
Type 5
Exp Curve
5000000
Initial ATK
715
Final ATK
2145
Fodder Exp
Lv.*1750
Price
Lv.*650
Skills
Leader Skill
Name
Drago-Rise: Assault II
Effect
2x Atk to Dragon units.
Active Skill
Name
Ratatoskr: Boost
Default Cooldown
27
Min Cooldown
18
Effect
Attacks from Dark type units are 1.25x stronger for one turn.
Normal Skill 1
Name
Tera-Níðhöggr
Activation
Effect
Dark damage to a single enemy.
(1.6x ATK)
Normal Skill 2
Name
Darkest Full Drago
Activation
Effect
Large Dark damage to all enemies.
(1.8x ATK)
Passive Skill
Name
Effect
How to Obtain
Friend Scratch
No
Rare Scratch
No
Other
Evolved from Egyptra
Dungeon
Evolution
Friend Race
Friend Level
Friend Element
Evolution Quest
Link Bonus
Min Lv.: HP+0 ATK+105


Max Lv.: HP+0 ATK+406

Link Race Bonus
BOOST ATK+15%
Link Skill
{{{link skill}}}
Link Passive
Link Chain: Dark
1.0x follow up Dark damage to all enemies.
Link Material
Link Cost as Base Unit
114974
Unlink Cost as Base Unit
6898
Story
結ばれた聖王の勅令と真意。あの時の嫌な予感の正体に気づいた頃にはもう、銃剣に込める弾は尽きていた。だけど、果たせていた勅令。そして、聖なる闇は自らを否定してまで、最期の光を発した。全ては、もうひとつの鍵となる小さな光の為に。二人は、闇明竜エジプトラと【テラ・ニーズヘッグ】の闇へと消えた。
The link between the Divine King's edict, and his true intent. By the time the two knights realized the source of the bad premonition they had felt back then, their bullets had already run empty. Still, they had managed to fulfill their task. With a brightness that defied even itself, the sacred darkness shone forth with a final, dying burst of light. Everything was for the sake of the small light that would become the other key. The two of them disappeared, into the darkness of the Dark Civilization Dragon Egyptra and [Tera-Níðhöggr].
---
Community content is available under
CC-BY-SA
unless otherwise noted.