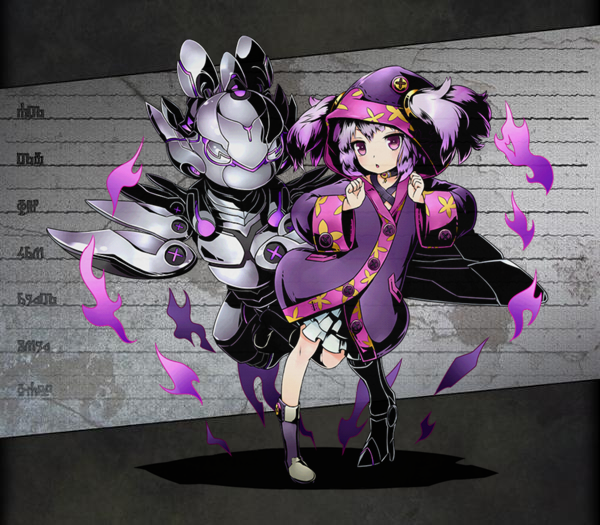 Unit

Name

Egyptra
Attribute
Dark
Cost
15
No.
495
Rarity
★5
Race
Dragon
Max Lv
50
Basic Stats

Initial HP

184

Final HP

736
Exp Type
Type 5
Exp Curve
883884
Initial ATK
234
Final ATK
858
Fodder Exp
Lv.*1250
Price
Lv.*500
Skills
Leader Skill
Name
Drago-Rise: Assault
Effect
1.5x Atk to Dragon units.
Active Skill
Name
Ratatoskr: Boost
Default Cooldown
27
Min Cooldown
18
Effect
Attacks from Dark type units are 1.25x stronger for one turn.
Normal Skill 1
Name
Nano-Níðhöggr
Activation
Effect
Small Dark damage to a single enemy.
(1.0x ATK)
Normal Skill 2
Name
Full Drago Darkraa
Activation
Effect
Dark damage to all enemies.
(1.6x ATK)
Passive Skill
Name
Effect
How to Obtain
Friend Scratch
No
Rare Scratch
No
Other
Dungeon Drop
Dungeon
Ancient Palace Egyptra
Evolution
Friend Race
Friend Level
Friend Element
Evolution Quest
Any
Lv.35+
Dark
Trial of Darkness: Legend (闇の試練: 神級)
Link Bonus
Min Lv.: HP+0 ATK+74


Max Lv.: HP+0 ATK+181

Link Race Bonus
BOOST ATK+12%
Link Skill
{{{link skill}}}
Link Passive
{{{link passive}}}
Link Material
Link Cost as Base Unit
9531
Unlink Cost as Base Unit
476
Story
神と竜が繰り返し争い続けていたのは遥か古。そして、それは遥か上位なる世界での話。そこで生じてしまった誤算、上位なる存在へと捧げるはずの【ナノ・ニーズヘッグ】は、異なった上位なる存在、古の竜エジプトラの手へと届けられてしまった。あぁ、どうかお許しを。一人の天才は痛むことのない胸を痛めていた。
Dragons and Gods have warred since ages long past. Those were the happenings of a world on a much higher plane. And therein lied the cause of error - the [Nano-Níðhöggr] that was to be given to a higher being as tribute, was instead mistakenly sent into the hands of a different higher being, the ancient dragon Egyptra. "Ahh, please forgive me." The genius whose heart felt no pain fretted.[1]
↑

The expression for "fret" in Japanese translates literally to "to pain one's heart"
---
Community content is available under
CC-BY-SA
unless otherwise noted.