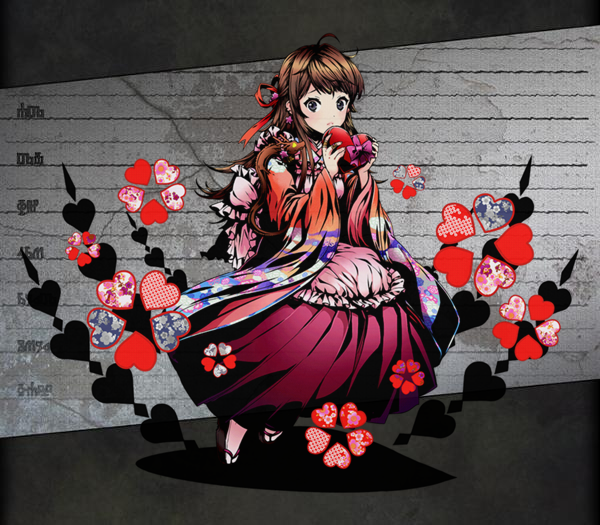 Unit

Name

Ise
Attribute
Fire
Cost
20
No.
491
Rarity
★5
Race
Dragon
Max Lv
50
Basic Stats

Initial HP

279

Final HP

1120
Exp Type
Type 5
Exp Curve
883884
Initial ATK
107
Final ATK
412
Fodder Exp
Lv.*125
Price
Lv.*10
Skills
Leader Skill
Name
Drago-Rise: Assault
Effect
1.5x ATK to Dragon units.
Active Skill
Name
Are you telling me to live out my days like that?
Default Cooldown
25
Min Cooldown
12
Effect
Heals 50% of HP.
Normal Skill 1
Name
Drago-Fire
Activation
Effect
Small Fire damage to a single enemy.
(1.0x ATK)
Normal Skill 2
Name
Girl Choco
Activation
Effect
Heals 35% of HP.
Passive Skill
Name
Effect
How to Obtain
Friend Scratch
No
Rare Scratch
No
Other
Dungeon Drop
Dungeon
Sweet Chocolatier
Evolution
Friend Race
Friend Level
Friend Element
Evolution Quest
Any
Lv.35+
Fire
Trial of Fire: Legend (炎の試練: 神級)
Link Bonus
Min Lv.: HP+30 ATK+61


Max Lv.: HP+75 ATK+150

Link Race Bonus
BOOST ATK+12%
Link Skill
{{{link skill}}}
Link Passive
{{{link passive}}}
Link Material
Link Cost as Base Unit
11875
Unlink Cost as Base Unit
593
Story
あぁ、今日も会えないわ。あなた様はいつになったら会いに来てくれるの。愛しい人への想いを募らせるイセ。今日も大好きなチョコレートを作って待っているというのに。甘味処ショコラティエのカウンター、両肘をつき待ちぼうけ。そんな時、来客を告げる鐘の音が。いらっしゃいませ、笑顔で入口へと視線を向けた。
"Ahh, I couldn't meet him today either. Just how long will it be before you come to see me?" Ise lost herself in thoughts of her beloved. "Even though I've been waiting and making your favorite chocolates..." Fruitlessly she waited, elbows resting on the counter of the sweets shop Chocolatier. The ringing of bells signaled the arrival of a visitor. "Welcome!" With a smile, she turned her gaze towards the entrance.
---
Community content is available under
CC-BY-SA
unless otherwise noted.