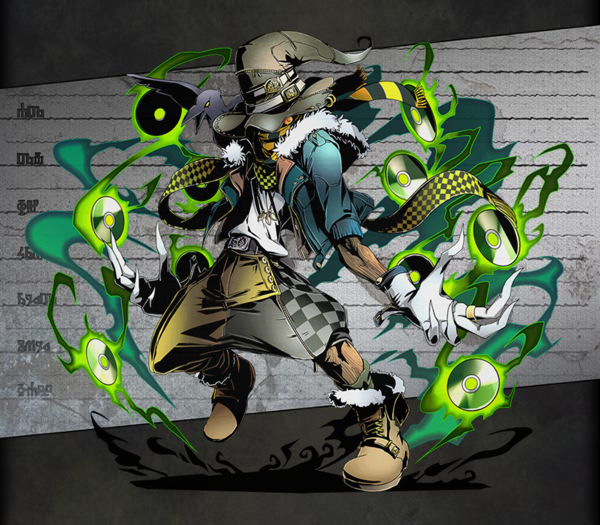 Unit

Name

Scarecrow, the Clown Demon
Attribute
Wind
Cost
25
No.
478
Rarity
★6
Race
Demon
Max Lv
99
Basic Stats

Initial HP

1340

Final HP

4021
Exp Type
Type 5
Exp Curve
5000000
Initial ATK
653
Final ATK
1959
Fodder Exp
Lv.*630
Price
Lv.*420
Skills
Leader Skill
Name
Wind Demon Rise: Assault III
Effect
2.5x ATK to Wind or Demon units.
Active Skill
Name
All-less: Wind
Default Cooldown
21
Min Cooldown
10
Effect
Turns all panels into Wind panels.
Normal Skill 1
Name
Wind Live
Activation
Effect
Large Wind damage to a single enemy.
(2.3x ATK)
Normal Skill 2
Name
Scare Blow
Activation
Effect
Extra Large Wind damage to all enemies. (CRT+24%)
(2.5x ATK)
Passive Skill
Name
Effect
How to Obtain
Friend Scratch
No
Rare Scratch
No
Other
Evolved from Scarecrow
Dungeon
Evolution
Friend Race
Friend Level
Friend Element
Evolution Quest
Link Bonus
Min Lv.: HP+129 ATK+43


Max Lv.: HP+500 ATK+166

Link Race Bonus
ATK+10%
Link Skill
{{{link skill}}}
Link Passive
Link Panel Up: Wind II
Increases Wind panels' appearance rate by 10%
Link Material
Link Cost as Base Unit
142968
Unlink Cost as Base Unit
8578
Story
道化の魔法使いにより新たな力を授かり、道化魔へと進化を遂げたカカシ。ただ彼は、自らの手を引いてくれた存在の為だけに存在する。そこに言葉はなく、あるのは蔦の様に固く絡まった想いだけ。使い古されていた案山子に芽生えた感情は、自らを使い捨てた統合世界<ユナイティリア>への害へと変わり果てた。
Given new powers by the Clown Wizard, Scarecrow evolved into the Clown Demon. However, he only existed for the one who took his hand. Without putting this into words, he kept it as thoughts only, firmly coiled around him like ivy. This affection the old scarecrow had grew would bring harm to the Merged Word that had abandoned him, Unitilia.
---
Community content is available under
CC-BY-SA
unless otherwise noted.