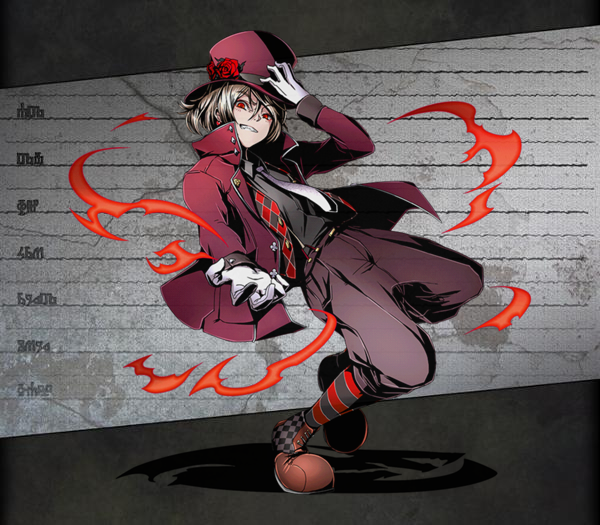 Unit

Name

Oz
Attribute
Fire
Cost
20
No.
473
Rarity
★5
Race
Dragon
Max Lv
35
Basic Stats

Initial HP

640

Final HP

1280
Exp Type
Type 3
Exp Curve
132934
Initial ATK
443
Final ATK
886
Fodder Exp
Lv.*500
Price
Lv.*300
Skills
Leader Skill
Name
Fire Dragon Rise: Assault III
Effect
2.5x ATK to Fire or Dragon units.
Active Skill
Name
All-less: Fire
Default Cooldown
21
Min Cooldown
10
Effect
Turns all panels into Fire ones.
Normal Skill 1
Name
Flare Magic
Activation
Effect
Large Fire damage to a single enemy.
(2.3x ATK)
Normal Skill 2
Name
Clown Trick
Activation
Effect
Large Fire damage to all enemies.
(1.8x ATK)
Passive Skill
Name
Effect
How to Obtain
Friend Scratch
No
Rare Scratch
Yes
Other
Dungeon
Evolution
Friend Race
Friend Level
Friend Element
Evolution Quest
Any
Lv.35+
Fire
Trial of Fire: Legend (炎の試練: 神級)
Link Bonus
Min Lv.: HP+30 ATK+61


Max Lv.: HP+61 ATK+122

Link Race Bonus
BOOST ATK+12%
Link Skill
{{{link skill}}}
Link Passive
{{{link passive}}}
Link Material
Link Cost as Base Unit
11875
Unlink Cost as Base Unit
593
Story
さぁ、今夜は世界評議会から皆さまに希望を届けましょう。オズは五体の仲間と共に終わりのファンファーレを鳴らした。そう、終わりから全てが始まる。空へと投げたシルクハット、鳴らす指先、目の前に呼び出されたのは六体のドラゴン。種も仕掛けもございません、これはただの魔法です。悲鳴は歓声となり届いた。
"Now, tonight let us bring hope to everyone from the World Council." Oz, together with five companions, sounded the fanfare of the end. That's right, from the end everything begins. Throwing his silk hat up in sky, he snapped his fingers; calling upon six dragons before everyone's eyes. "There is no trick to this, this is only magic". Screams turned into cheers.
Trivia
He ranked 9th, 12th, 17th, 24th, 21st, and 26th consecutively in the 2nd through 7th official Divine Gate popularity polls.
His favorite food was Dorothy's cooking, such as omu rice with cucumber in it.
He appears to be in his mid-twenties.
He is old friends with Noah, the Dragon Queen.[1]
He used to be the Highest Executive in the World Council. At that point of time, as the Dragon World still has not joined the Merged World, as a dragon, he was a special existence in the Merged World. And thus, he had authoritative power. Though, it is not known how he came to know Loki even when they were the main culprits of the Twilight Judgment.[2]
[Divine Academy] Oz's profile: The young boy who would never attend school, had already became a sixth year student by the time he realized it. As he has an instinctive dislike towards Arthur who is part of the Discipline Committee, "I'll remove you from your position someday," he schemes. Hm? Could it be that Arthur is also a grade repeater!? [3]
From Takano's memo, [Divine Academy] Oz : He still doesn't attend school as expected. However, a possible reason why he began attending school a little recently, is because the all-boys school had changed into co-education school, and Dorothy had entered the school.[4]
He speaks in a polite manner, referring himself as "僕" and adding "です" to the end of his sentences.
Gallery
↑

Translation: "I'll show you magic more wonderful than dreams."

↑

Translation: "I'll show you magic more wonderful than dreams."
---
Community content is available under
CC-BY-SA
unless otherwise noted.