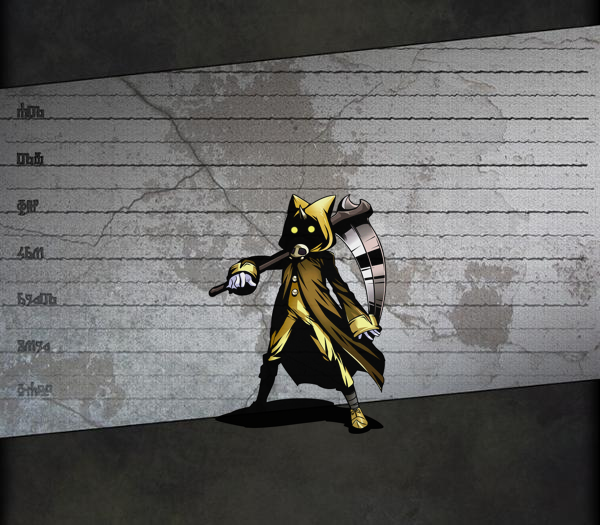 Unit

Name

999
Attribute
Dark
Cost
10
No.
458
Rarity
★3
Race
Human
Max Lv
35
Basic Stats

Initial HP

436

Final HP

1092
Exp Type
Type 3
Exp Curve
132934
Initial ATK
444
Final ATK
1110
Fodder Exp
Lv*175
Price
Lv*100
Skills
Leader Skill
Name
Heart of Death
Effect
2x HP/1.5x ATK to Dark type units.
Active Skill
Name
Gates of Hell
Default Cooldown
45
Min Cooldown
30
Effect
Deal Dark type damage equal to 25x user's ATK to all enemies. Affected by enemy element and defense
Normal Skill 1
Name
Horror Slice
Activation
Effect
Small Dark damage to a single enemy.(CRT+16%)
(1.0x ATK)
Normal Skill 2
Name
Heart Slice
Activation
Effect
Large Dark damage to all enemies.(CRT+32%)
(1.8x ATK)
Passive Skill
Name
Effect
How to Obtain
Friend Scratch
No
Rare Scratch
No
Other
Princess Punt Sweets Limited Scratch
Dungeon
Evolution
Friend Race
Friend Level
Friend Element
Evolution Quest
Any
Lv.10+
Dark
Trial of Darkness: Master (闇の試練: 超級)
Link Bonus
Min Lv.: HP+0 ATK+48


Max Lv.: HP+0 ATK+97

Link Race Bonus
HP+150 ATK+3%
Link Skill
{{{link skill}}}
Link Passive
{{{link passive}}}
Link Material
Link Cost as Base Unit
2460
Unlink Cost as Base Unit
98
Story
城内の地下の一室。暗く湿ったその部屋で一人、怪しげな儀式に勤しむ999。フードに隠れた彼の表情は窺い知れず、他の兵士達は誰も、彼の素顔を見たことが無いと言われている。彼の素顔を見て、無事で居られた者はいない。そんな噂まで流れていることを、極度の恥ずかしがり屋な本人は知る由も無かった。
There was a room in the basement of the castle. In the dark depths of the room contained the diligent and dubious 999. Don't ask why his face is concealed in his hood, the soldiers even said no one has seen his real face. Seeing his real face isn't really a good idea. Because there were such rumors, he is extremely shy and oblivious to this rumor.
---
Community content is available under
CC-BY-SA
unless otherwise noted.