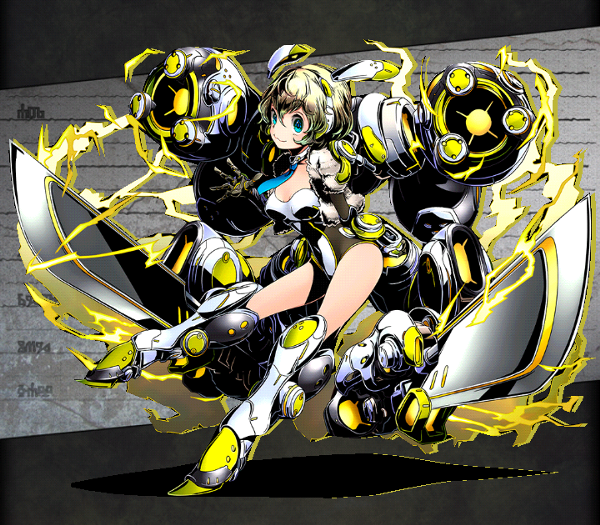 Unit

Name

Raikou: Nayuta
Attribute
Light
Cost
25
No.
430
Rarity
★6
Race
Machine
Max Lv
99
Basic Stats

Initial HP

876

Final HP

3285
Exp Type
Type 5
Exp Curve
5000000
Initial ATK
628
Final ATK
2558
Fodder Exp
Lv.*275
Price
Lv.*230
Skills
Leader Skill
Name
Machina Rise: Shift
Effect
2x HP/ATK for Machine-type units.
Active Skill
Name
Yellow Ray
Default Cooldown
20
Min Cooldown
10
Effect
Deal Light type damage equal to 40x user's ATK to a single enemy (affected by enemy element and defense). Furthermore, the first two panels from the right become Heal panels.
Normal Skill 1
Name
Lumière: Éclat
Activation
Effect
Large Light damage to a single enemy.
(2.3x ATK)
Normal Skill 2
Name
Holy Sunrise
Activation
Effect
Large Light damage to all enemies.
(1.8x ATK)
Passive Skill
Name
Effect
How to Obtain
Friend Scratch
No
Rare Scratch
No
Other
Evolved from Raikou
Dungeon
Evolution
Friend Race
Friend Level
Friend Element
Evolution Quest
Link Bonus
Min Lv.: HP+173 ATK+21


Max Lv.: HP+666 ATK+83

Link Race Bonus
ATK+5% BOOST ATK+7.5%
Link Skill
{{{link skill}}}
Link Passive
Link Rate Up Ⅱ
Increases the rate multiplier by 0.02 for every HANDS count.
Link Material
Link Cost as Base Unit
142968
Unlink Cost as Base Unit
8578
Story
大切なものを取り返すため、四人の乙女は立ちあがる。優しい種族のはずの妖精達がみせた本気、それは一瞬の出来事だった。先走った三つの光に続き、眉間にしわを寄せた怒りの笑顔のままに振りまわされた光の大剣。再起動<リブート>を終えた【ライコウ:ナユタ】、ベンチにはクレープを持つ手が五つ並んでいた。
To take back what was important to them, the four maidens stood up. Usually a gentle race, the fairies showed all their seriousness, and the incident was over in a instant. Following the three lights who ran off before her, Hikari brandished a sword of light, with a smiling face and wrinkles of anger on her forehead. With [Raikou : Nayuta] who finished her <Reboot>, five crêpes were now lined up on the bench.
---
Community content is available under
CC-BY-SA
unless otherwise noted.