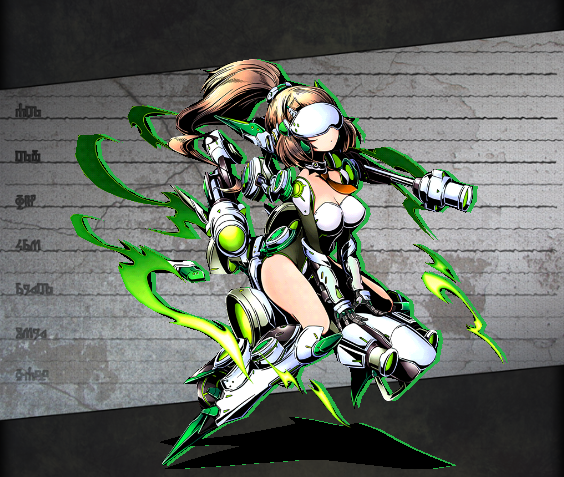 Unit

Name

Maikaze
Attribute
Wind
Cost
20
No.
427
Rarity
★5
Race
Machine
Max Lv
35
Basic Stats

Initial HP

357

Final HP

952
Exp Type
Type 3
Exp Curve
132934
Initial ATK
368
Final ATK
983
Fodder Exp
Lv.*275
Price
Lv.*230
Skills
Leader Skill
Name
Machina Rise: Shift
Effect
1.5x HP/ATK for Machine-type units.
Active Skill
Name
Green Raid
Default Cooldown
20
Min Cooldown
10
Effect
Fixed 100000 wind damage to all enemies
Normal Skill 1
Name
Fēngshén: Líng
Activation
Effect
Small Wind damage to a single enemy.
(1.0x ATK)
Normal Skill 2
Name
Aerial Drive
Activation
Effect
Wind damage to all enemies.
(1.6x ATK)
Passive Skill
Name
Effect
How to Obtain
Friend Scratch
No
Rare Scratch
Yes
Other
Dungeon
Evolution
Friend Race
Friend Level
Friend Element
Evolution Quest
Any
Lv.35+
Wind
Trial of Wind: Legend (風の試練: 神級)
Link Bonus
Min Lv.: HP+92 ATK+30


Max Lv.: HP+184 ATK+61

Link Race Bonus
ATK+4% BOOST ATK+6%
Link Skill
{{{link skill}}}
Link Passive
{{{link passive}}}
Link Material
Link Cost as Base Unit
11875
Unlink Cost as Base Unit
593
Story
風精王へと届けられたのは戦友でもある風の美女が耳にした隠された裏側。直後、巻き起こる竜巻、両目が閉ざされた第五世代自律兵器型ドライバ【マイカゼ】の急襲。彼女が起こした竜巻は、悲しみに満ちていた。その悲しみは、数年前、天界の歪な平和の為に都合の良い犠牲にされた一人の妖精の悲しみにも似ていた。
What reached the Queen of the Wind Fairies was a report of the hidden underside the Wind Beauty, who was the Queen's battle friend as well, heard about. Immediately after, a tornado broke out, a raid by [Maikaze], the fifth generation autonomous weapon-type Driver who had both her eyes shut. The tornado she started was full of sadness. This sadness was similar to what a certain fairy, who was made a convenient scapegoat for the sake of the Sky World's crooked peace, felt many years ago.
---
Community content is available under
CC-BY-SA
unless otherwise noted.