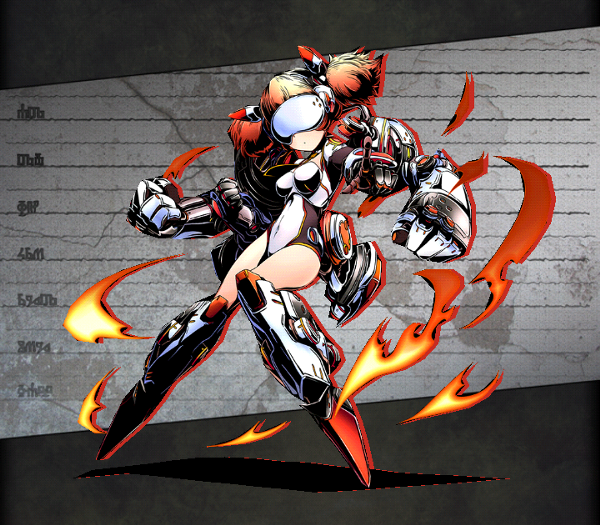 Unit

Name

Shiranui
Attribute
Fire
Cost
20
No.
423
Rarity
★5
Race
Machine
Max Lv
35
Basic Stats

Initial HP

285

Final HP

761
Exp Type
Type 3
Exp Curve
132934
Initial ATK
420
Final ATK
1120
Fodder Exp
Lv.*275
Price
Lv.*230
Skills
Leader Skill
Name
Machina Rise: Assault II
Effect
2x ATK for Machine-type units.
Active Skill
Name
Red Nova
Default Cooldown
20
Min Cooldown
10
Effect
Deal Fire type damage equal to 45x user's ATK to a single enemy (affected by enemy element and defense.) Furthermore, the first panel from the left becomes a Fire panel.
Normal Skill 1
Name
Ignite: Zero
Activation
Effect
Extra-Large Fire damage to a single enemy.
(3.0x ATK)
Normal Skill 2
Name
Megiddo Flame
Activation
Effect
Small Fire damage to all enemies.
(1.0x ATK)
Passive Skill
Name
Effect
How to Obtain
Friend Scratch
No
Rare Scratch
Yes
Other
Dungeon
Evolution
Friend Race
Friend Level
Friend Element
Evolution Quest
Any
Lv.35+
Fire
Trial of Fire: Legend (炎の試練: 神級)
Link Bonus
Min Lv.: HP+30 ATK+61


Max Lv.: HP+61 ATK+122

Link Race Bonus
ATK+4% BOOST ATK+6%
Link Skill
{{{link skill}}}
Link Passive
{{{link passive}}}
Link Material
Link Cost as Base Unit
11875
Unlink Cost as Base Unit
593
Story
極秘裏に開発が進められていた第五世代自律兵器型ドライバ【シラヌイ】は、まるで誰かの戦闘データが蓄積されたAIが搭載されたかのような振る舞いをみせるが、未だ完成には至っていなかった。足りないピース、それは自律の心を動かす力、新たな動力源エレメンツハートの稼働条件。冷たい機械の心に温もりを今。
Developed in secret, the fifth generation autonomous weapon-type Driver [Shiranui] was acting as if she had been built with an AI that stored someone's battle data, but she still wasn't complete. The missing piece was the power to make her autonomous heart beat, the operating condition of the new energy source Elements Heart. Now, the heart of the cold machine was being warmed up.
---
Community content is available under
CC-BY-SA
unless otherwise noted.