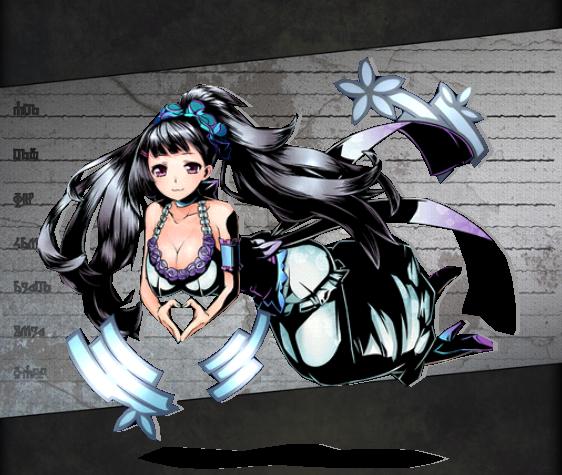 Unit

Name

Elizabeth
Attribute
Void
Cost
15
No.
400
Rarity
★5
Race
Fairy
Max Lv
50
Basic Stats

Initial HP

477

Final HP

1911
Exp Type
Type 5
Exp Curve
883884
Initial ATK
165
Final ATK
506
Fodder Exp
Lv.*1250
Price
Lv.*500
Skills
Leader Skill
Name
Spiri-Rise: Life
Effect
1.5x HP to Fairy units.
Active Skill
Name
Iron Maiden
Default Cooldown
25
Min Cooldown
20
Effect
Deals Void type damage equal to 3x user's ATK to a single enemy, and recovers that damage as HP.
Normal Skill 1
Name
Celes None
Activation
Effect
Small Void damage to a single enemy.
(1.0x ATK)
Normal Skill 2
Name
Beauty None
Activation
Effect
Heals 10% of HP.
Passive Skill
Name
Effect
How to Obtain
Friend Scratch
No
Rare Scratch
No
Other
Dungeon Drop
Dungeon
Elizabeth's Bathroom
Evolution
Friend Race
Friend Level
Friend Element
Evolution Quest
Any
Lv.35+
Void
Trial of Void: Legend (無の試練: 神級)
Link Bonus
Min Lv.: HP+59 ATK+44


Max Lv.: HP+145 ATK+108

Link Race Bonus
HP+400
Link Skill
{{{link skill}}}
Link Passive
{{{link passive}}}
Link Material
Link Cost as Base Unit
9531
Unlink Cost as Base Unit
476
Story
二人のワガママ王子と共に育ったエリザベートにとって、波乱万丈な非日常こそが日常だった。些細なことで殴り合いの喧嘩をする二人と、それを止めようとする一人。だけど必ず、最後には一緒になって笑っていた三人。全ての争いが終わり、また三人揃って子供の様に笑い合える日を、彼女は心待ちにしていた。
For Elizabeth, who grew up with two selfish princes, an unusual day full of ups and downs was like any other. Two of them fought often over trivial things, and the one person always tried to stop them. But in the end, the trio would always laugh together. Elizabeth was looking forward to the day when all the battles would end, when they would be able to laugh like they did as children.
---
Community content is available under
CC-BY-SA
unless otherwise noted.