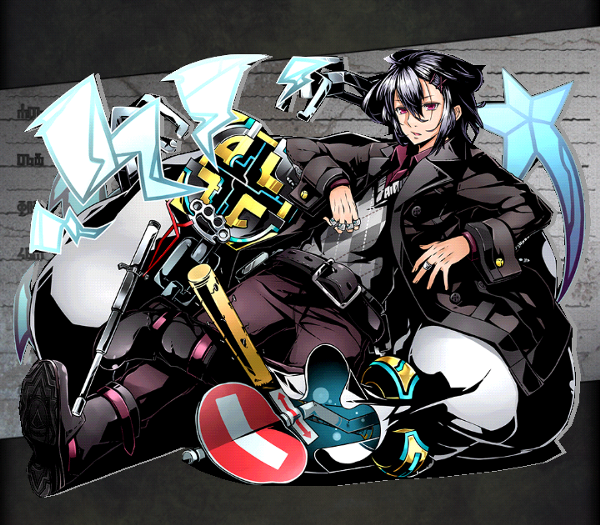 Unit

Name

Saint Santa Claus
Attribute
Void
Cost
35
No.
377
Rarity
★6
Race
Fairy
Max Lv
99
Basic Stats

Initial HP

668

Final HP

2881
Exp Type
Type 5
Exp Curve
5000000
Initial ATK
471
Final ATK
1359
Fodder Exp
Lv.*500
Price
Lv.*50
Skills
Leader Skill
Name
Spiri-Rise: Shift
Effect
1.5x HP/ATK to Fairy type units.
Active Skill
Name
Holy Night
Default Cooldown
25
Min Cooldown
12
Effect
Recovers 40% of HP.
Normal Skill 1
Name
Mad Present
Activation
Effect
Large Void damage to a single enemy.
(2.3x ATK)
Normal Skill 2
Name
White Christmas
Activation
Effect
Extra Large Void damage to all enemies.
(2.5x ATK)
Passive Skill
Name
Effect
How to Obtain
Friend Scratch
No
Rare Scratch
No
Other
Evolved from Santa Claus
Dungeon
Evolution
Friend Race
Friend Level
Friend Element
Evolution Quest
Any
Lv.40+
Void
Trial of Void: Holy Class (無の試練: 聖級)
Link Bonus
Min Lv.: HP+90 ATK+349


Max Lv.: HP+67 ATK+262

Link Race Bonus
HP+500
Link Skill
{{{link skill}}}
Link Passive
Link Hunt: God
If one of your enemies is a God,
the unit's attack power is increased by 1.1x
Link Material
Link Cost as Base Unit
198955
Unlink Cost as Base Unit
11937
Story
2年間、それは決して無駄ではなかった。紐解いた真実、見つけた鍵。後はオマエに任せたから、そう言い残した聖者は、旧友に想いを託し、理想郷に別れを告げた。そろそろ妹の顔でも見に行くか、2年ぶりに思い出した存在、今日は丁度、聖なる夜。解けた【マッド・プレゼント】から溢れた玩具を連れて、家路へと。
These two years spent were definitely not wasted. He revealed the truth, and discovered the key. "I'll leave the rest to you", the Saint said, entrusting his thoughts to his old friend, and he bid farewell to Utopia. "Guess it's time for me to go check on my sister", after two years he remembered her. "Today is just perfect, it's the Holy Night." Taking the opened 【Mad Present】 overflowing with toys, he went on his way home.
Trivia
He ranked 44th, 12th, and 40th in the 3rd, 6th, and 7th official Divine Gate popularity polls.
Other than working during Christmas as Santa Claus every year, he usually just pass his days sleeping in a kotatsu[1].
The reason why Santa Claus's and Eve's eye color is different is because one took after their father and the other took after their mother.
He is a little older than Arthur who is around thirty years old. This is also the reason why he could not leave Arthur alone.
Although not given his own unit for the April Fools event he takes the role of a constantly tardy student. Him and Arthur are best friends, but they often quarrel with each other. Arthur wishes to change the rules for him.
↑

A kotatsu is a low, wooden table frame covered by a futon, or heavy blanket, upon which a table top sits. Underneath is a heat source, often built into the table itself.
Gallery
---
Community content is available under
CC-BY-SA
unless otherwise noted.