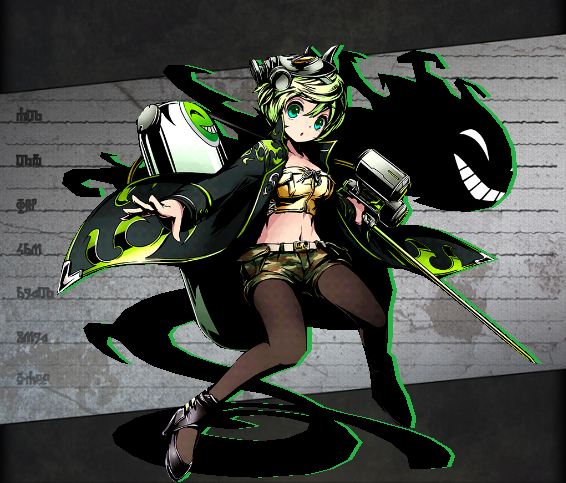 Unit

Name

Wind Pier, the Wind Executioner
Attribute
Wind
Cost
14
No.
336
Rarity
★4
Race
Demon
Max Lv
70
Basic Stats

Initial HP

957

Final HP

1626
Exp Type
Type 3
Exp Curve
779937
Initial ATK
680
Final ATK
1156
Fodder Exp
Lv.*175
Price
Lv.*150
Skills
Leader Skill
Name
Wind Rise: Assault
Effect
1.5x ATK for Wind type units.
Active Skill
Name
Break Guard
Default Cooldown
30
Min Cooldown
15
Effect
For three turns, the enemies' defense is reduced by 50%.
Normal Skill 1
Name
Wind Spear: Second
Activation
Effect
Wind damage to a single enemy.
(1.6x ATK)
Normal Skill 2
Name
Activation
Effect
Passive Skill
Name
Counter: Wind II
Effect
In rare cases (Trigger Rate:18%), 20% of damage received is dealt back in wind damage.
How to Obtain
Friend Scratch
No
Rare Scratch
No
Other
Evolved from Wind Pier
Dungeon
Evolution
Friend Race
Friend Level
Friend Element
Evolution Quest
Link Bonus
Min Lv.: HP+61 ATK+20


Max Lv.: HP+184 ATK+61

Link Race Bonus
ATK+6%
Link Skill
{{{link skill}}}
Link Passive
Link Counter: Wind
In rare cases (Trigger Rate:10%),
50% of damage received is dealt back in Wind damage.
Link Material
Link Cost as Base Unit
2645
Unlink Cost as Base Unit
105
Story
二等悪魔に昇格しようともマスクを手放せないでいたのは、まだまだ人見知りで恥ずかしがり屋なウィンドピア。そんな彼女も今や風刑者を名乗り、穏やかな風すらも罪人を切り裂く刃に変える風の死刑執行人<エクスキューショナー>となった。卒業まであと少し、優しい彼女は自らを666回殺すことが出来るか。
Even after being promoted to second class demon, she couldn't leave her mask, still being the shy Wind Pier. But she can now introduce herself as a Wind Executioner, a gentle wind that turned into a blade to cut sinners as an <Executioner>. Close to graduation, will the nice girl be able to kill 666 times?
---
Community content is available under
CC-BY-SA
unless otherwise noted.