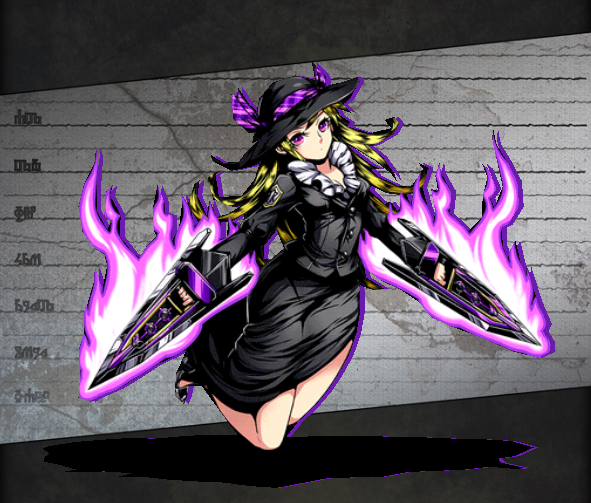 Unit

Name

Mordred
Attribute
Dark
Cost
15
No.
291
Rarity
★5
Race
Human
Max Lv
50
Basic Stats

Initial HP

380

Final HP

1710
Exp Type
Type 5
Exp Curve
883884
Initial ATK
244
Final ATK
806
Fodder Exp
Lv.*280
Price
Lv.*260
Skills
Leader Skill
Name
Dark Rise: Life
Effect
1.5x HP to Dark type units
Active Skill
Name
Guilty Soul
Default Cooldown
53
Min Cooldown
35
Effect
Reduces enemies' current HP by 30%
Normal Skill 1
Name
Guinevere
Activation
Effect
Small Dark damage to a single enemy.
(1.0x ATK)
Normal Skill 2
Name
Malicious
Activation
Effect
Super Extra Large Dark damage to a single enemy.
(4.5x ATK)
Passive Skill
Name
Effect
How to Obtain
Friend Scratch
No
Rare Scratch
Yes
Other
Dungeon
Evolution
Friend Race
Friend Level
Friend Element
Evolution Quest
Any
Lv.35+
Dark
Trial of Darkness: Legend (闇の試練: 神級)
Link Bonus
Min Lv.: HP+0 ATK+74


Max Lv.: HP+0 ATK+181

Link Race Bonus
HP+200 ATK+4%
Link Skill
{{{link skill}}}
Link Passive
{{{link passive}}}
Link Material
Link Cost as Base Unit
9531
Unlink Cost as Base Unit
476
Story
寡黙な彼女は光を嫌い、人は輝かしさに惑わされ、事の本質を見抜けなくなると述べた。暗殺任務を最も得意とするモルドレッドは、珍しいカタールを模した銃剣型ドライバ【ギネヴィア】を手に、紫の闇夜へと紛れた。胸に沸くボスへの不信に目を伏せて、今宵もその身に夜を纏い、悪意を光届かぬ闇の中へと誘う為に。
The taciturn woman who hates light said "People are deceived by light, making them to unable to see through the true nature of things." Mordred, who specializes in assassination missions, holds 【Guinevere】, an unusual gun blade driver that looks like a katar, under the cover of the purple night. Casting down her eyes as her chest grows with distrust towards her Boss, tonight too, she wraps the night around her body, to to call for the darkness where the evil light would never reach.
Trivia
She ranked 114th and 15th in the 6th and 7th official Divine Gate popularity poll.
She takes her code name after the knight of Arthurian legend, Sir Mordred. Her AS "Guinevere" is the name of Arthur's wife in Arthurian legend. Medrod from her NS2 "Malicious Medrod", is the Welsh form of the name Mordred.
She is called "Mor" by Arthur.
Gallery
---
Community content is available under
CC-BY-SA
unless otherwise noted.