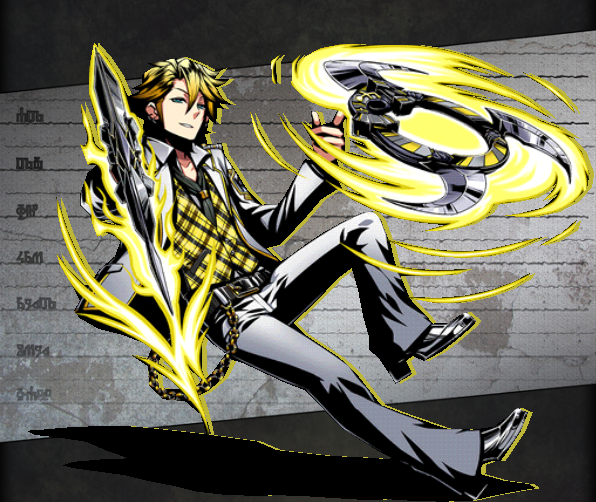 Unit

Name

Holy Knight Lancelot
Attribute
Light
Cost
20
No.
278
Rarity
★6
Race
Human
Max Lv
99
Basic Stats

Initial HP

1863

Final HP

3634
Exp Type
Type 5
Exp Curve
5000000
Initial ATK
809
Final ATK
1698
Fodder Exp
Lv.*650
Price
Lv.*450
Skills
Leader Skill
Name
Light Rise: Life III
Effect
2.5x HP to Light type units
Active Skill
Name
Guinevere Heart
Default Cooldown
45
Min Cooldown
30
Effect
HP becomes 1, and deal 250000 fixed Light damage to a single enemy.
Normal Skill 1
Name
Aroundight: Revolve
Activation
Effect
Large Light damage to a single enemy.
(2.3x ATK)
Normal Skill 2
Name
Duo Elaine
Activation
Effect
Super Extra Large Light damage to all enemies.
(2.8x ATK)
Passive Skill
Name
Effect
How to Obtain
Friend Scratch
No
Rare Scratch
No
Other
Evolved from Lancelot
Dungeon
Evolution
Friend Race
Friend Level
Friend Element
Evolution Quest
Any
Lv.40+
Light
Trial of Light: Holy Class (光の試練: 聖級)
Link Bonus
Min Lv.: HP+168 ATK+21


Max Lv.: HP+651 ATK+81

Link Race Bonus
HP+250 ATK+5%
Link Skill
{{{link skill}}}
Link Passive
Link Panel Up: Heart II
Heal Panels have a 6% increased chance of appearance.
Link Material
Link Cost as Base Unit
114974
Unlink Cost as Base Unit
6898
Story
聖王へ裏切りの牙を剥き、発動させたリボルバーシフト、狙いを定めた【アロンダイト:リボルブ】。だけど、そんな彼さえも聖銃士へと昇格させた聖王。ランスロットにとって、聖銃士は忠誠の証ではなく、心を、体を、全てを縛る鎖となった。そして、それを受け入れたのは、まだ聖王の首を諦めていない証拠だった。
Baring his teeth of betrayal to the Holy King, he activated his Revolver Shift, locking on his target with 【Aroundight : Revolve】. However, the Holy King still promoted a man like him to Holy Knight. To Lancelot, being a Holy Knight is not a proof of his loyalty; his heart, his body, everything was now bounded by chains. And him accepting this was the proof that he still hasn't given up on taking the Holy King's head.
Trivia
He ranked 28th in the 3rd official Divine Gate popularity poll and 46th, 6th, and 12th in the 5th through 7th polls.
He takes his code name after the knight of Arthurian legend, Sir Lancelot. His AS "Guinevere Heart" is a reference to Arthur's wife Lady Guinevere, and his NS1 "Arondight" is Lancelot's sword in legend. His NS2 "Elaine", may be a reference to the three Elaine's associated with Lancelot in legend, Elaine of Astolat, Elaine of Benoic, and Elaine of Corbenic.
His reawoken form's skills are references to him being Viviane's son, and "Caliburnus" is the latinised name of Arthur's sword Excalibur.
He is called "that guy" by Arthur.
Although not given his own unit for the April Fools event he takes the role of Arthur's self proclaimed rival and joins the discipline committee in order to "overthrow" him.
His real name is Ryle.
He was raised by his foster parent Viviane, the Lake Fairy
Being good at cooking and house chores, he helps Viviane with these. But that resulted in him trying to suppress his feminine habits. [1]
His reawoken form's NS, Lake Kiss, is a physical attack. It's not throwing kiss. [2]
Gallery
---
Community content is available under
CC-BY-SA
unless otherwise noted.