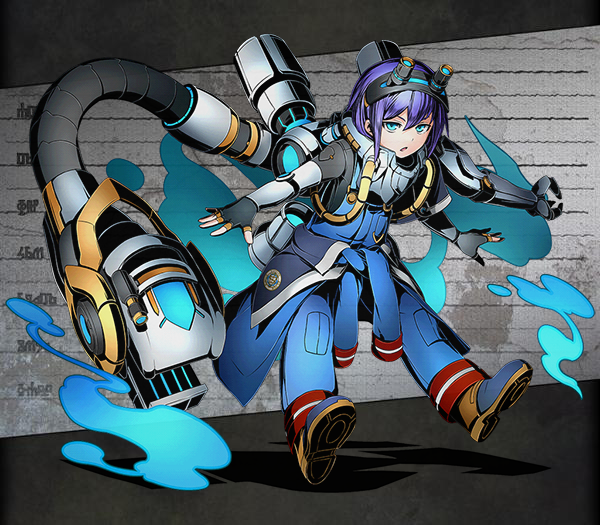 Unit

Name

Water Rescue Member, Adélie
Attribute
Water
Cost
20
No.
2026
Rarity
★6
Race
Human/Machine
Max Lv
40
Basic Stats

Initial HP

334

Final HP

920
Exp Type
Type 4
Exp Curve
3500000
Initial ATK
1478
Final ATK
3285
Fodder Exp
Lv.*1750
Price
Lv.*650
Skills
Leader Skill
Name
Machine Rise: Assault II & Aqua: Life II
Effect
2x HP to Water units. In addition, 2x ATK to Machine units.
Active Skill
Name
Adélie Unlock
Default Cooldown
21
Min Cooldown
6
Effect
Opens the gate. (SP Consumption: 1)
Normal Skill 1
Name
Dumont: Second
Activation
Effect
Large Water damage to a single enemy.
(2.3x ATK)
Normal Skill 2
Name
Shiroi Daichi
Activation
Effect
Super Immense Void damage to all enemies.
(4.0x ATK)


BOOST: Sets 1 Water panel on the lefmost spot on the field and extends the next turn by one second (Maximum 9 seconds).

Passive Skill
Name
Effect
How to Obtain
Friend Scratch
No
Rare Scratch
No
Other
Dungeon Drop, Evolved from Adélie
Dungeon
Water Disaster Management Office Adélie (Legend)
Evolution
Friend Race
Friend Level
Friend Element
Evolution Quest
Link Bonus
Min Lv.: HP+211 ATK+0


Max Lv.: HP+308 ATK+0

Link Race Bonus
HP+150 ATK+6% BOOST ATK+4.5%
Link Skill
{{{link skill}}}
Link Passive
Link Shield: Machine
Decreases damage received by Machine enemies by 2%.
Link Material
Link Cost as Base Unit
114974
Unlink Cost as Base Unit
6898
Story
元気になったみたいでよかったよ。安堵の笑顔を見せた水救員アデリー。俺はまだ、終わるわけにはいかない。少し生意気な笑顔をみせた銃鎚の少年。だけどもう、君たちは評議会の所属じゃないのに。俺たちは今までも、これからも、あの人だけの部下だ。そして、そんな二人を遠くから見つめるもう一人の青年がいた。
"I'm glad you're okay." Water Rescue Member, Adélie smiled in relief. "I'm not done yet." The gun-hammer wielding boy had a bit of a cheeky smile on his face. "However, now you guys aren't part of the council." "Up until now, and from now on we will always be that person's subordinates." And, from a distance a young man watched the two.
---
Community content is available under
CC-BY-SA
unless otherwise noted.