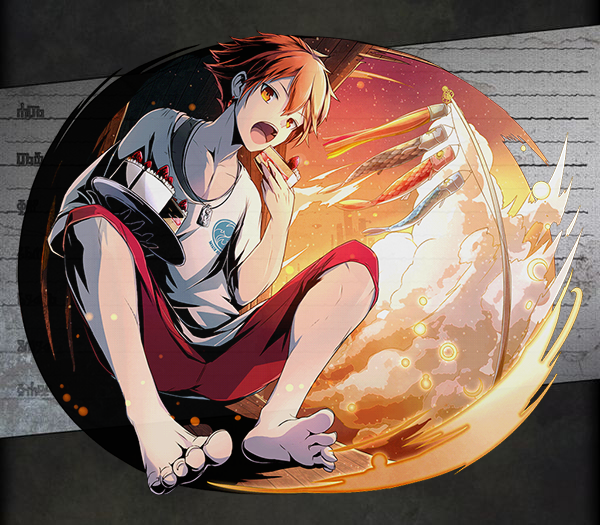 Unit

Name

Akane: BD2016
Attribute
Fire
Cost
40
No.
1967
Rarity
★6
Race
Human
Max Lv
99
Basic Stats

Initial HP

504

Final HP

2271
Exp Type
Type 5
Exp Curve
5000000
Initial ATK
847
Final ATK
4026
Fodder Exp
Lv.*630
Price
Lv.*420
Skills
Leader Skill
Name
Akane Birthday 2016
Effect
2.5x HP/ATK for Human and Fire type units. In addition, 1.5x EXP upon clearing a quest.
Active Skill
Name
All's Lava
Default Cooldown
35
Min Cooldown
30
Effect
Turns all panels into Fire panels, and attacks from Fire type units are 1.5x stronger for one turn.
Normal Skill 1
Name
Happy Koinobori
Activation
Effect
Extra Large Fire damage to a single enemy.
(3.0x ATK)
Normal Skill 2
Name
Whole Cake
Activation
Effect
Immense to Super Immense Fire damage to single enemy.
(6~8.0x ATK)
Passive Skill
Name
Effect
How to Obtain
Friend Scratch
No
Rare Scratch

Yes

Other
Dungeon
Evolution
Friend Race
Friend Level
Friend Element
Evolution Quest
Link Bonus
{{{link bonus}}}
Link Race Bonus
HP+250 ATK+5%
Link Skill
{{{link skill}}}
Link Passive
Link Double Assault III
When attacking with two attributes or more in the same turn,
the Base Unit's attack is increased by 1.4x.
Link Material
Link Cost as Base Unit
226948
Unlink Cost as Base Unit
13616
Story
ただいま、母さん。そんなアカネに、深くを尋ねない母。やっぱり、あなたはあの人の子供なのね。たくましくなった体に、胸をなでおろす。だけど、今日くらいはゆっくりしていきなさい。用意されていたホールケーキ。いつか、お父さんを追い越すのよ。それは、ただ流れる時間とは別の話。もちろん、そのつもりだ。
Trivia
He ranked 16th, 28th, and 27th in the first 3 official Divine Gate popularity polls consecutively, and 11th, 18th, and 16th in the 5th, 6th, and 7th popularity polls.
He is a high school student.
He lived with his mother.
His favorite food is chilled tomato. His specialty is making chilled tomato.
His fashion is American casual. [1]
[Divine Academy] Akane profile: Contrary to his appearance, he is a family-oriented young boy as he lives together with his mother. He especially likes chilled tomato, and his specialty is making chilled tomato. In reality, he has some kind of relation with his science teacher, Pavlov...? [2]
Gallery
---
Community content is available under
CC-BY-SA
unless otherwise noted.