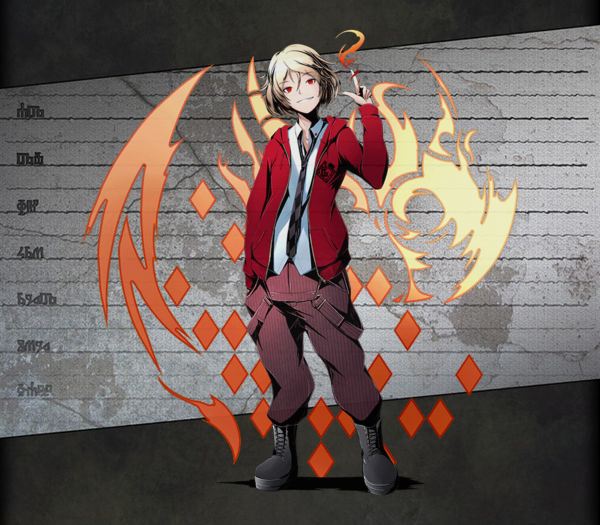 Unit

Name

Oz: WEGO
Attribute
Fire
Cost
20
No.
1476
Rarity
★6
Race
Dragon
Max Lv
99
Basic Stats

Initial HP

443

Final HP

650
Exp Type
Type 5
Exp Curve
5000000
Initial ATK
887
Final ATK
1300
Fodder Exp
Lv.*275
Price
Lv.*230
Skills
Leader Skill
Name
Fire Rise: Assault III
Effect
2.5x ATK to Fire units.
Active Skill
Name
All-less: Fire
Default Cooldown
21
Min Cooldown
10
Effect
Turns all panels into Fire panels.
Normal Skill 1
Name
Flare Stage
Activation
Effect
Extra Large Large Fire damage to a single enemy.
(2.3x ATK)
Normal Skill 2
Name
Clown Trick
Activation
Effect
Large Fire damage to all enemies.
(1.8x ATK)
Passive Skill
Name
Effect
How to Obtain
Friend Scratch
No
Rare Scratch
No
Other
Dungeon
WEGO Collaboration Event (Ⅶ)
Evolution
Friend Race
Friend Level
Friend Element
Evolution Quest
Link Bonus
Min Lv.: HP+42 ATK+86


Max Lv.: HP+162 ATK+325

Link Race Bonus
BOOST ATK+15%
Link Skill
{{{link skill}}}
Link Passive
Link Panel Up: Fire
Increases Fire panels' appearance rate by 5%.
Link Material
Link Cost as Base Unit
114974
Unlink Cost as Base Unit
6898
Story
それはいつかの休日、温かな午後のひと時。オズが家族と共に訪れたのは、緑の生い茂る公園。澄み渡った青空の下、広げられた色とりどりのお弁当。さぁ、今日は家族サービスです。種族の異なる六体の家族は、言葉は交わせずとも、気持ちを交わしあっていた。そして、気が付けば、まどろみへと落ちていたのだった。
That was a moment in the warm afternoon of some holiday. The place Oz and his family visited was a park with a luxuriant vegetation. Under the clear and serene blue sky were spreaded multicolored lunch boxes. "Alright, it's family service today." Even without exchanging words, the family of six different races shared their feelings. And, by the time they realized, they had already fallen into a slumber.
Trivia
He ranked 9th, 12th, 17th, 24th, 21st, and 26th consecutively in the 2nd through 7th official Divine Gate popularity polls.
His favorite food was Dorothy's cooking, such as omu rice with cucumber in it.
He appears to be in his mid-twenties.
He is old friends with Noah, the Dragon Queen.[1]
He used to be the Highest Executive in the World Council. At that point of time, as the Dragon World still has not joined the Merged World, as a dragon, he was a special existence in the Merged World. And thus, he had authoritative power. Though, it is not known how he came to know Loki even when they were the main culprits of the Twilight Judgment.[2]
[Divine Academy] Oz's profile: The young boy who would never attend school, had already became a sixth year student by the time he realized it. As he has an instinctive dislike towards Arthur who is part of the Discipline Committee, "I'll remove you from your position someday," he schemes. Hm? Could it be that Arthur is also a grade repeater!? [3]
From Takano's memo, [Divine Academy] Oz : He still doesn't attend school as expected. However, a possible reason why he began attending school a little recently, is because the all-boys school had changed into co-education school, and Dorothy had entered the school.[4]
He speaks in a polite manner, referring himself as "僕" and adding "です" to the end of his sentences.
Gallery
↑

Translation: "I'll show you magic more wonderful than dreams."

↑

Translation: "I'll show you magic more wonderful than dreams."
---