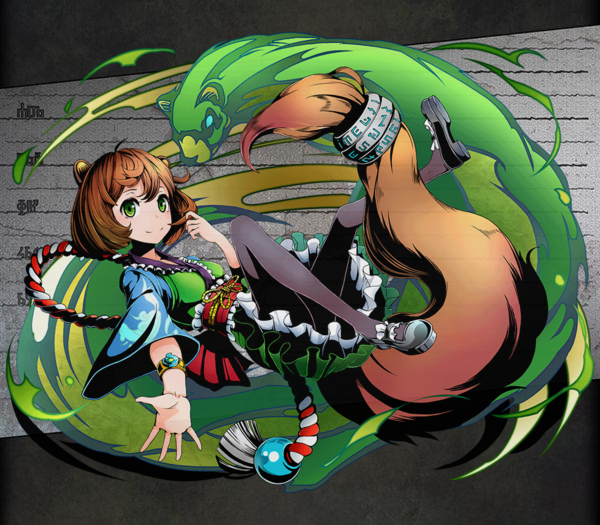 Unit

Name

Wind Beast God Sanae
Attribute
Wind
Cost
30
No.
1331
Rarity
★6
Race
Beast/God
Max Lv
99
Basic Stats

Initial HP

1244

Final HP

3425
Exp Type
Type 5
Exp Curve
5000000
Initial ATK
1222
Final ATK
2385
Fodder Exp
Lv.*630
Price
Lv.*420
Skills
Leader Skill
Name
Wind Beast Limit: Life Shift III
Effect
3.0x HP/2.5x ATK to Wind Beast type units.
Active Skill
Name
The Whirlwind Blows
Default Cooldown
40
Min Cooldown
30
Effect
For one turn, enemies receive increased 1.5x Wind damage. In addition, deal Wind type damage equal to 40x user's ATK to all enemies.
Normal Skill 1
Name
Godly Whirlwind
Activation
Effect
Large Wind damage to a single enemy. (CRT+3%)
(2.3x ATK)
Normal Skill 2
Name
Activation
Effect
Passive Skill
Name
High Panel Down: Aqua
Effect
Significantly decreases Water panels' appearance rate.
How to Obtain
Friend Scratch
No
Rare Scratch
No
Other
Evolved from Sanae
Dungeon
Evolution
Friend Race
Friend Level
Friend Element
Evolution Quest
Link Bonus
Min Lv.: HP+132 ATK+44


Max Lv.: HP+512 ATK+170

Link Race Bonus
HP+150 Critical ATK+18%
Link Skill
{{{link skill}}}
Link Passive
Link Panel Down: Aqua II
Decreases Water panels' appearance rate by 20%.
Link Material
Link Cost as Base Unit
170961
Unlink Cost as Base Unit
10257
Story
あの時、どうして風神さんは、勝手な行動をとったのかな。民は王に縋り、王は神に縋る。だとしたら、神は世界に縋るのか。世界が、神に縋るのか。そう考えたら、納得がいくんだよね。例外行動は自己主張、それを縛る存在はいない。神様なんだから、それが正しい行動だったんだ。ひとつの行動は、肯定された。
At that time, why did the Wind God commit such a selfish act? A nation relies on its ruler, and its ruler relies on the gods. If that's the case, then shouldn't a god rely on the world as well? "Does the world rely on the gods? If you think that, then that makes sense." The exception to that behaviour is self-assertion, and there's nothing that can bind it. "So because it was a god who did it, that means it was the right decision." That one action has been affirmed.
---
Community content is available under
CC-BY-SA
unless otherwise noted.