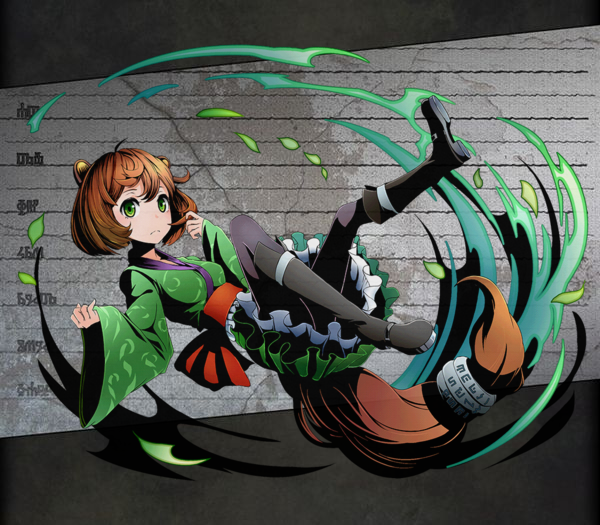 Unit

Name

Sanae
Attribute
Wind
Cost
25
No.
1330
Rarity
★5
Race
Beast/God
Max Lv
35
Basic Stats

Initial HP

596

Final HP

1343
Exp Type
Type 3
Exp Curve
132934
Initial ATK
408
Final ATK
1362
Fodder Exp
Lv.*275
Price
Lv.*230
Skills
Leader Skill
Name
Wind Beast Limit: Life Shift II
Effect
2.5x HP/2.0x ATK to Wind Beast type units.
Active Skill
Name
The Whirlwind Blows
Default Cooldown
40
Min Cooldown
30
Effect
For one turn, enemies receive increased 1.5x Wind damage. In addition, deal Wind type damage equal to 40x user's ATK to all enemies.
Normal Skill 1
Name
Godly Wind
Activation
Effect
Wind damage to a single enemy. (CRT+3%)
(1.6x ATK)
Normal Skill 2
Name
Activation
Effect
Passive Skill
Name
High Panel Down: Aqua
Effect
Significantly decreases Water panels' appearance rate.
How to Obtain
Friend Scratch
No
Rare Scratch
Yes
Other
Dungeon
Evolution
Friend Race
Friend Level
Friend Element
Evolution Quest
Any
Lv.35+
Wind
Trial of Wind: Legend (風の試練: 神級)
Link Bonus
Min Lv.: HP+95 ATK+31


Max Lv.: HP+190 ATK+63

Link Race Bonus
HP+120 Critical ATK+14.4%
Link Skill
{{{link skill}}}
Link Passive
{{{link passive}}}
Link Material
Link Cost as Base Unit
14218
Unlink Cost as Base Unit
710
Story
歪な平和の手引きを、誰が責められるのだろうか。判断を下すことの出来ない弱き存在が、判断を下すことの出来た強き存在へ、抱いてしまった嫉妬心なのだろうか。結果、救われたのは、弱き存在達だったにも関わらず。いつの時代も、民は横柄だった。違うよ、横柄だから、民なんじゃないかな。サナエはそう言った。
Who could be blamed for bringing the distorted peace? The weak who, unable to hand down a judgment, were consumed by envy against the powerful ones who could? But in the end, the weak were not saved. No matter the era, subjects were always insolent. "No, if they're insolent, then are they really subjects?" Sanae said.
---
Community content is available under
CC-BY-SA
unless otherwise noted.