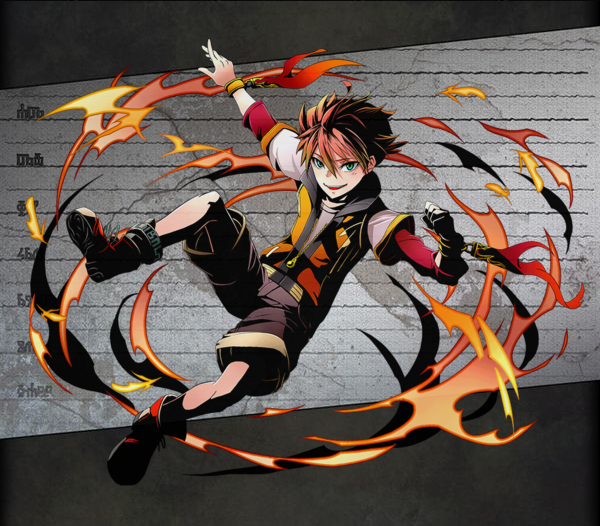 Unit

Name

Beni
Attribute
Fire
Cost
20
No.
1326
Rarity
★5
Race
Beast/God
Max Lv
35
Basic Stats

Initial HP

583

Final HP

1314
Exp Type
Type 3
Exp Curve
132934
Initial ATK
389
Final ATK
1300
Fodder Exp
Lv.*275
Price
Lv.*230
Skills
Leader Skill
Name
Fire Rise: Assault Shift II
Effect
2.0x HP/2.5x ATK to Fire units.
Active Skill
Name
The Hell Flames Burn
Default Cooldown
45
Min Cooldown
30
Effect
For one turn, enemies receive increased 1.5x Fire damage. In addition, deal Fire type damage equal to 40x user's ATK to all enemies.
Normal Skill 1
Name
Godly Flame
Activation
Effect
Fire damage to a single enemy.
(1.6x ATK)
Normal Skill 2
Name
Activation
Effect
Passive Skill
Name
Back Attack Cancel
Effect
Cancels Back Attack occurrences.
How to Obtain
Friend Scratch
No
Rare Scratch
Yes
Other
Dungeon
Evolution
Friend Race
Friend Level
Friend Element
Evolution Quest
Any
Lv.35+
Fire
Trial of Fire: Legend (炎の試練: 神級)
Link Bonus
Min Lv.: HP+30 ATK+61


Max Lv.: HP+61 ATK+122

Link Race Bonus
HP+120 Critical ATK+14.4%
Link Skill
{{{link skill}}}
Link Passive
{{{link passive}}}
Link Material
Link Cost as Base Unit
11875
Unlink Cost as Base Unit
593
Story
誰が世界を創ったのか。それは、神なのだろうか。では、誰が神を創ったのか。それは、世界なのだろうか。始まりと終わりが、表裏一体であるように、神と世界もまた、表裏一体なのではないだろうか。では、世界を愛する男は、神を愛することが出来るのだろうか。難しい話は、止めようぜ。ベニはそう言った。
Who created the world? Wouldn't that be the gods? But then who created the gods? Wouldn't that be the world? Just like how the beginning and the end are two sides of the same coin, aren't the gods and the world the same? So a man who loves the world should be able to love the gods too. "Quit it with that complicated talk." Beni spoke.
---
Community content is available under
CC-BY-SA
unless otherwise noted.