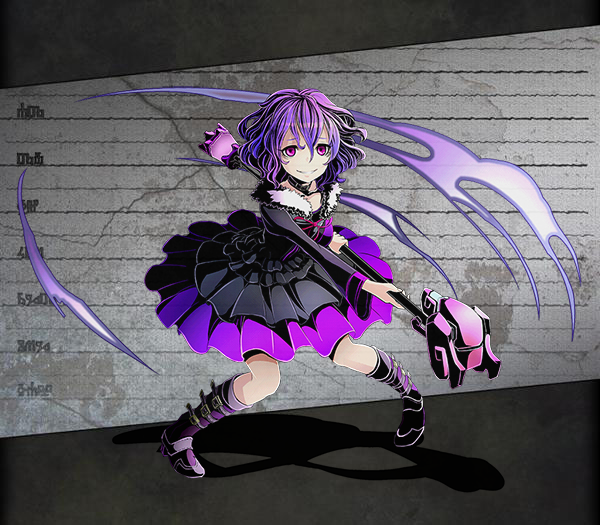 Unit

Name

Cloudy
Attribute
Dark
Cost
20
No.
1155
Rarity
★5
Race
Fairy
Max Lv
35
Basic Stats

Initial HP

644

Final HP

1449
Exp Type
Type 3
Exp Curve
132934
Initial ATK
348
Final ATK
1162
Fodder Exp
Lv.*275
Price
Lv.*230
Skills
Leader Skill
Name
Dark Spiri-Limit: Shift II
Effect
2xHP/ATK for Dark Fairy units.
Active Skill
Name
Day the Cloudy
Default Cooldown
32
Min Cooldown
22
Effect
Heals 75% of total HP.
Normal Skill 1
Name
Cloudy
Activation
Effect
Dark damage to a single enemy.
(1.6x ATK)
Normal Skill 2
Name
Activation
Effect
Passive Skill
Name
Panel Down: Front
Effect
Fire, Water, and Wind panels have a decreased chance of appearance. (from 1x to 0.75x)
How to Obtain
Friend Scratch
No
Rare Scratch
Yes
Other
Dungeon
Evolution
Friend Race
Friend Level
Friend Element
Evolution Quest
Any
Lv.35+
Dark
Trial of Darkness: Legend (闇の試練: 神級)
Link Bonus
Min Lv.: HP+0 ATK+77


Max Lv.: HP+0 ATK+153

Link Race Bonus
HP+400
Link Skill
{{{link skill}}}
Link Passive
{{{link passive}}}
Link Material
Link Cost as Base Unit
11875
Unlink Cost as Base Unit
593
Story
何列にも並んだ席の一番前、教卓の目の前が指定席となっていた少女がいた。学年一背が低く、体重も軽い小さな少女。だが、存在感は誰よりも大きかった。そして、そんな少女は卒業式で精杖型ドライバ【クラウディ】を手渡された。その時、入学以来始めて開いた口。これでやっと、魔物を葬っても罪に問われないわ。
No matter how many rows were lined up, the forwardmost seat, right in front of the teacher's desk, was reserved for a girl. Having skipped a year, she was a small and thin girl. But her presence could be felt more than any other's. And this girl was handed the spirit wand type driver [Cloudy] during the graduation ceremony. At that moment, for the first time since she enrolled in the Academy, she opened her mouth: "With this at last, I won't be considered a sinner even when I bury demons."
---
Community content is available under
CC-BY-SA
unless otherwise noted.