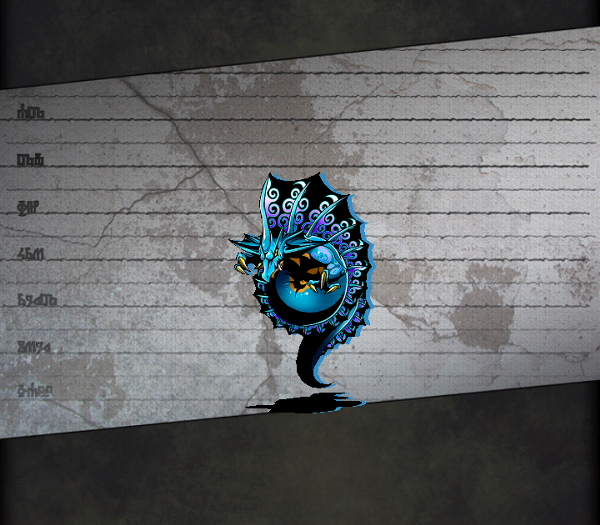 Unit

Name

Hrost
Attribute
Water
Cost
5
No.
030
Rarity
★4
Race
Dragon
Max Lv
25
Basic Stats

Initial HP

262

Final HP

633
Exp Type
Type 3
Exp Curve
55650
Initial ATK
113
Final ATK
273
Fodder Exp
Lv.*150
Price
Lv.*100
Skills
Leader Skill
Name
Guard: Aqua
Effect
Damage received from water attribute units is reduced by 25%
Active Skill
Name
Aqua Breath
Default Cooldown
15
Min Cooldown
10
Effect
Deals 1000 water damage to all enemies. Affected by enemy element and defense.
Normal Skill 1
Name
Aqua Ball
Activation
Effect
Small Water damage to a single enemy.
(1.0x ATK)
Normal Skill 2
Name
Aqua Rush
Activation
Effect
Water damage to all enemies.
(1.6x ATK)
Passive Skill
Name
Effect
How to Obtain
Friend Scratch
Yes
Rare Scratch
No
Other
Evolved from Hros
Dungeon
Evolution
Friend Race
Friend Level
Friend Element
Evolution Quest
Any
Lv.15+
Water
Trial of Water: Master (水の試練: 超級)
Link Bonus
Min Lv.: HP+92 ATK+0


Max Lv.: HP+157 ATK+0

Link Race Bonus
BOOST ATK+9%
Link Skill
{{{link skill}}}
Link Passive
{{{link passive}}}
Link Material
Link Cost as Base Unit
2230
Unlink Cost as Base Unit
89
Story
最初に発見された深海よりもさらに深い海、優雅に泳いでみせるフロスト。研究の結果によりわかったことは、水のドラゴンの進化を遂げた姿だということ。母なる海の底、水に包まれたドラゴンは力を増した。その力は津波となり、決壊する防波堤。海岸沿いに暮らす人間は皆、この時ドラゴンの恐ろしさを知った。
Hrost swam gracefully through a sea deeper than the ocean depths at which it was first discovered. Research results revealed that it had undergone an evolution. Lying at the bottom of the all-encompassing sea, the water dragon built up power. That power became a tsunami, destroying seawalls and striking fear within the hearts of everyone living along the shore.
---
Community content is available under
CC-BY-SA
unless otherwise noted.