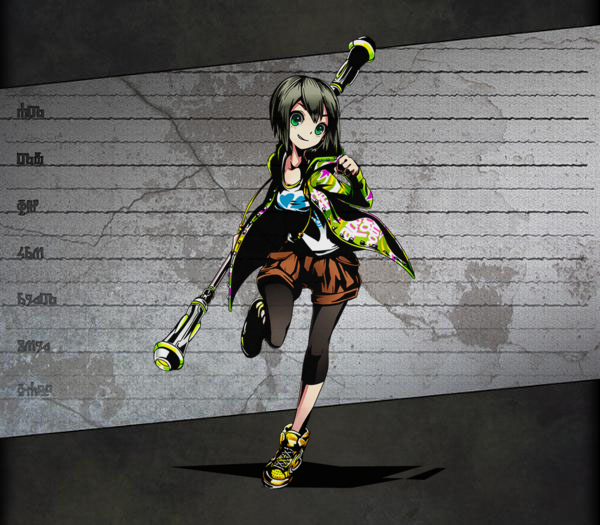 Unit

Name

Staff-Wielder Midori
Attribute
Wind
Cost
4
No.
010
Rarity
★4
Race
Human
Max Lv
15
Basic Stats

Initial HP

137

Final HP

560
Exp Type
Type 3
Exp Curve
14463
Initial ATK
58
Final ATK
217
Fodder Exp
Lv*175
Price
Lv*100
Skills
Leader Skill
Name
Wind Rise: Assault
Effect
1.5x ATK for Wind type units.
Active Skill
Name
Breeze Raid
Default Cooldown
15
Min Cooldown
10
Effect
Deal Wind type damage equal to 3x user's ATK to all enemies. Affected by enemy element and defense.
Normal Skill 1
Name
Er:Fonshen
Activation
Effect
Wind damage to a single enemy.
(1.6x ATK)
Normal Skill 2
Name
Aerial Drive
Activation
Effect
Wind damage to all enemies.
(1.6x ATK)
Passive Skill
Name
Effect
How to Obtain
Friend Scratch
Yes
Rare Scratch
No
Other
Evolved from Midori
Dungeon
Evolution
Friend Race
Friend Level
Friend Element
Evolution Quest
Any
Lv.10+
Wind
Trial of Wind: Master (風の試練: 超級)
Link Bonus
Min Lv.: HP+55 ATK+18


Max Lv.: HP+77 ATK+25

Link Race Bonus
HP+150 ATK+3%
Link Skill
{{{link skill}}}
Link Passive
{{{link passive}}}
Link Material
Link Cost as Base Unit
2184
Unlink Cost as Base Unit
87
Story
聖なる出口<ディバインゲート>へ駆け出したミドリ。「風」を纏う者は風に乗り、風になる。進化したドライバ【アル:フォンシェン】は新たな風を生んだ。 だけど彼女は怖かった、この風が止んでしまうことが。だから今はただ駆け抜ける、置き去りの昨日に、諦めた夢を忘れる為に。例え、向かい風が吹こうとも。
Midori headed for the Holy Exit <Divine Gate>. As one who twirls "Wind", she rode the wind, and became one with it. Having advanced to a higher form, her driver 【Er: Fonshen】 gave birth to new gusts. And yet she feared, feared that this wind would die out. So for the moment she simply ran, towards the yesterday left behind, and to forget her discarded dreams, caring not if it meant running against the wind.
Trivia
She ranked 8th, 21st, 16th, 23rd, 5th, 13th, and 8th consecutively in the seven official Divine Gate popularity polls.
She is a high school student.
Her cup size is C.
Her favorite food is cucumber.
In the Princess Punt Collaboration Event she is shown to use her driver [Fonshen] as a makeshift "helicopter".
Gallery
---