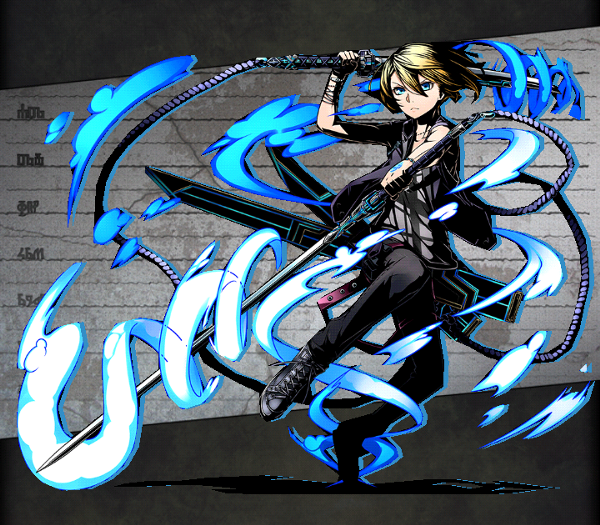 Unit

Name

Aoto, Katana-Wielder of the Stream
Attribute
Water
Cost
10
No.
008
Rarity
★6
Race
Human
Max Lv
99
Basic Stats

Initial HP

801

Final HP

2390
Exp Type
Type 4
Exp Curve
3500000
Initial ATK
439
Final ATK
1267
Fodder Exp
Lv*500
Price
Lv*200
Skills
Leader Skill
Name
Aqua Rise: Assault II
Effect
2x ATK for Water type units.
Active Skill
Name
Freeze Glacier
Default Cooldown
23
Min Cooldown
8
Effect
Deal Water type damage equal to 10x user's ATK to all enemies. Affected by enemy element and defense.
Normal Skill 1
Name
Wadatsumi: Mabui
Activation
Effect
Large Water damage to a single enemy.
(2.3x ATK)
Normal Skill 2
Name
Absolute Zero
Activation
Effect
Large Water damage to all enemies.
(1.8x ATK)
Passive Skill
Name
Effect
How to Obtain
Friend Scratch
No
Rare Scratch
No
Other
Evolved from Aoto, Katana-Wielder of the Water
Dungeon
Evolution
Friend Race
Friend Level
Friend Element
Evolution Quest
Any
Lv.40+
Water
Trial of Water: Holy Class (水の試練: 聖級)
Link Bonus
Min Lv.: HP+200 ATK+0


Max Lv.: HP+774 ATK+0

Link Race Bonus
HP+250 ATK+5%
Link Skill
{{{link skill}}}
Link Passive
Link Double Assault
When attacking with two attributes or more in the same turn,
the unit's attack is increased by 1.1
Link Material
Link Cost as Base Unit
58987
Unlink Cost as Base Unit
3539
Story
間近に迫る審判の日を前に、自分へのけじめを、親殺しの罪の償いをつける為、向かうのは常界<テラスティア>に浮かぶ孤島、竜宮郷<ニライカナイ>。本島へ戻って来たアオトの手に握られた双刀型ドライバ【ワダツミ:マブイ】。洗い流すのではなく、留めることを選択した瞳は晴れ空の様に澄み切っていた。
With the Day of Judgement drawing near, Aoto set off to make peace with himself, and to atone for his sin: the of killing his parents. His destination was the Palace of Ocean <Niraikanai>,[1] a remote island floating in the Common World <Terrastia>. When he returned to the island, Aoto held in his hands the twin sword driver, 【Wadatsumi: Mabui】. Having chosen to bear his sins rather than forget,[2] his eyes shone serene, like the clear sky.
↑

direct translation of the name of Niraikanai is "Dragon Sanctum"

↑

some kind of word play here where "bear" actually meant "reserved" and "forget" actually meant "wash away"
---