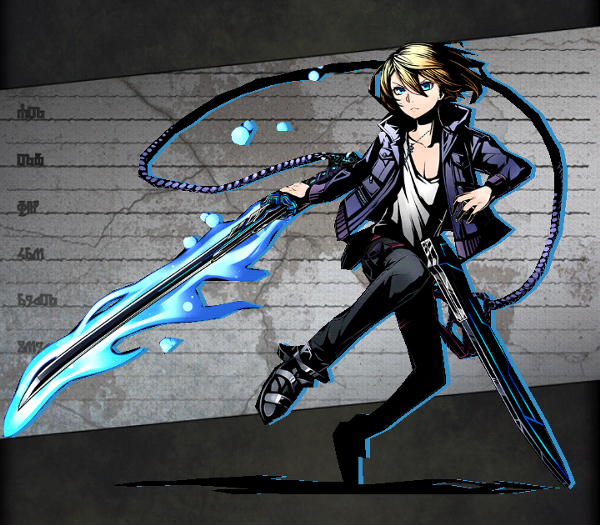 Unit

Name

Aoto, Katana-Wielder of the Water
Attribute
Water
Cost
6
No.
007
Rarity
★5
Race
Human
Max Lv
35
Basic Stats

Initial HP

424

Final HP

1307
Exp Type
Type 3
Exp Curve
132934
Initial ATK
198
Final ATK
780
Fodder Exp
Lv*350
Price
Lv*150
Skills
Leader Skill
Name
Aqua Rise: Assault
Effect
1.5x ATK for Water type units.
Active Skill
Name
Freeze Glacier
Default Cooldown
23
Min Cooldown
8
Effect
Deal Water type damage equal to 10x user's ATK to all enemies. Affected by enemy element and defense.
Normal Skill 1
Name
Wadatsumi: Sanshiki
Activation
Effect
Water damage to a single enemy.
(1.6x ATK)
Normal Skill 2
Name
Moment Zero
Activation
Effect
Small Water damage to all enemies.
(1.0x ATK)
Passive Skill
Name
Effect
How to Obtain
Friend Scratch
No
Rare Scratch
No
Other
Evolved from Katana-Wielder Aoto
Dungeon
Evolution
Friend Race
Friend Level
Friend Element
Evolution Quest
Any
Lv.25+
Water
Trial of Water: Legend (水の試練: 神級)
Link Bonus
Min Lv.: HP+140 ATK+0


Max Lv.: HP+278 ATK+0

Link Race Bonus
HP+200 ATK+4%
Link Skill
{{{link skill}}}
Link Passive
{{{link passive}}}
Link Material
Link Cost as Base Unit
5312
Unlink Cost as Base Unit
265
Story
天界<セレスティア>にて、水を司る精霊の試練を突破したアオトは進化を遂げたドライバ【ワダツミ:参式】を握りしめ、虹の架かる青い空を見上げた。けれどまだ、彼の心に残る決して洗い流してしまうことの出来ない罪の意識。いつまでも止む事を知らない大粒の雨は今もまだ、空いた心にだけ降り注いでいた。
Having completed the trials set forth by the Fairy who Commands Water in the Sky World <Celestia>, Aoto gripped his enhanced driver 【Wadatsumi: Sanshiki】, and looked up at the rainbow-filled blue sky. And yet, the issue of his sin continued to intrude upon his thoughts. Even now, unending fat droplets of rain continued to fall incessantly in his empty heart.
---
Community content is available under
CC-BY-SA
unless otherwise noted.