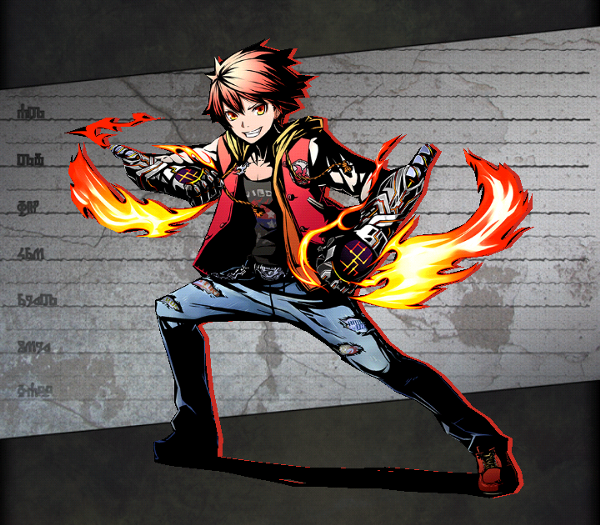 Unit

Name

Akane, Gauntlet-User of the Flame
Attribute
Fire
Cost
6
No.
003
Rarity
★5
Race
Human
Max Lv
35
Basic Stats

Initial HP

400

Final HP

1279
Exp Type
Type 3
Exp Curve
132934
Initial ATK
212
Final ATK
816
Fodder Exp
Lv*350
Price
Lv*150
Skills
Leader Skill
Name
Fire Rise: Assault
Effect
1.5x ATK for Fire type units.
Active Skill
Name
Lava Nova
Default Cooldown
23
Min Cooldown
8
Effect
Deal Fire type damage equal to 10x user's ATK to all enemies. Affected by enemy element and defense.
Normal Skill 1
Name
Ignite: Third
Activation
Effect
Large Fire damage to a single enemy.
(2.3x ATK)
Normal Skill 2
Name
Meggido Flame
Activation
Effect
Small Fire damage to all enemies.
(1.0x ATK)
Passive Skill
Name
Effect
How to Obtain
Friend Scratch
No
Rare Scratch
No
Other
Evolved from Gauntlet-User Akane
Dungeon
Evolution
Friend Race
Friend Level
Friend Element
Evolution Quest
Any
Lv.25+
Fire
Trial of Fire: Legend (炎の試練: 神級)
Link Bonus
Min Lv.: HP+28 ATK+56


Max Lv.: HP+55 ATK+111

Link Race Bonus
HP+200 ATK+4%
Link Skill
{{{link skill}}}
Link Passive
{{{link passive}}}
Link Material
Link Cost as Base Unit
5312
Unlink Cost as Base Unit
265
Story
火竜さえも凌駕した「炎」は火花を散し、ドライバは【イグナイト:サード】へと進化した。自ら上げた狼煙は災いの火種となり襲いかかる。それはこの統合世界を正常化する為に発足された「世界評議会」にアカネの良く知る「ある男」が選ばれた影響であり、約束された未来の存在と黄昏の審判に気付き始める。
Having surpassed even the realm of fire dragons, the "Flame" spewed sparks, and his driver transcended to a new form, 【Ignite: Third】. With the appointment of "that man" to a seat on the "World Council", created to set the currently Merged World right, Akane found the flames of rebellion that he himself had started turned against him, becoming embers of calamity. "That man" was someone Akane knew all too well, and he gradually began to notice the existence of the Promised Future, and of the Twilight Judgement.
Trivia
He ranked 16th, 28th, and 27th in the first 3 official Divine Gate popularity polls consecutively, and 11th, 18th, and 16th in the 5th, 6th, and 7th popularity polls.
He is a high school student.
He lived with his mother.
His favorite food is chilled tomato. His specialty is making chilled tomato.
His fashion is American casual. [1]
[Divine Academy] Akane profile: Contrary to his appearance, he is a family-oriented young boy as he lives together with his mother. He especially likes chilled tomato, and his specialty is making chilled tomato. In reality, he has some kind of relation with his science teacher, Pavlov...? [2]
Gallery
---