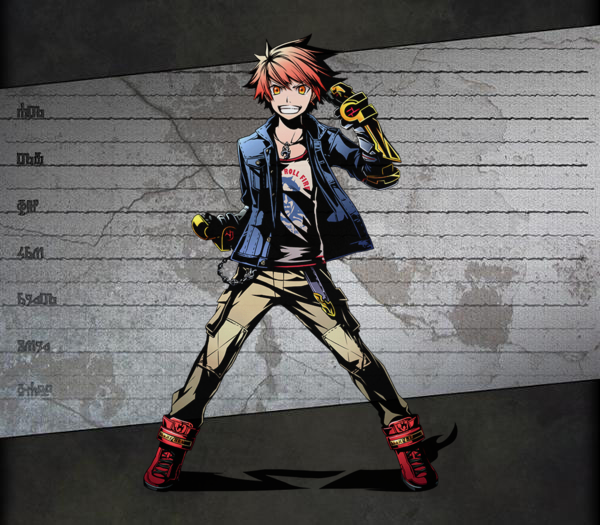 Unit

Name

Gauntlet-User Akane
Attribute
Fire
Cost
2
No.
002
Rarity
★4
Race
Human
Max Lv
15
Basic Stats

Initial HP

124

Final HP

498
Exp Type
Type 3
Exp Curve
14463
Initial ATK
73
Final ATK
240
Fodder Exp
Lv*175
Price
Lv*100
Skills
Leader Skill
Name
Fire Rise: Assault
Effect
1.5x ATK for Fire type units.
Active Skill
Name
Flare Nova
Default Cooldown
15
Min Cooldown
10
Effect
Deal Fire type damage equal to 3x user's ATK to all enemies. Affected by enemy element and defense.
Normal Skill 1
Name
Ignite: Second
Activation
Effect
Fire damage to a single enemy.
(1.6x ATK)
Normal Skill 2
Name
Megido Flame
Activation
Effect
Small Fire damage to all enemies.
(1.0x ATK)
Passive Skill
Name
Effect
How to Obtain
Friend Scratch
Yes
Rare Scratch
No
Other
Evolved from Akane
Dungeon
Evolution
Friend Race
Friend Level
Friend Element
Evolution Quest
Any
Lv.10+
Fire
Trial of Fire: Master (炎の試練: 超級)
Link Bonus
Min Lv.: HP+18 ATK+36


Max Lv.: HP+25 ATK+51

Link Race Bonus
HP+150 ATK+3%
Link Skill
{{{link skill}}}
Link Passive
{{{link passive}}}
Link Material
Link Cost as Base Unit
2184
Unlink Cost as Base Unit
87
Story
「炎」を灯す者として、聖なる出口<ディバインゲート>を目指し、統合世界<ユナイティリア>を自らの拳で壊すことを決心したアカネ。新たな炎を灯し、【イグナイト:セカンド】へ進化を遂げるドライバ。父が託した意味、それが仕組まれた運命だとも知らずに、戦いへの熱い闘志を燃やし、反逆の狼煙をあげる。
As the one who ignites "Flame", Akane steeled his resolve and set out to find the Holy Exit <Divine Gate>, and to destroy the Merged World <Unitilia> with his own hands. Igniting new flames, his driver advanced to a higher form, 【Ignite: Second】. With his burning fighting spirit he fans the flames of rebellion, unaware of the true meaning behind his father's inheritance and the fate that it holds.
Trivia
He ranked 16th, 28th, and 27th in the first 3 official Divine Gate popularity polls consecutively, and 11th, 18th, and 16th in the 5th, 6th, and 7th popularity polls.
He is a high school student.
He lived with his mother.
His favorite food is chilled tomato. His specialty is making chilled tomato.
His fashion is American casual. [1]
[Divine Academy] Akane profile: Contrary to his appearance, he is a family-oriented young boy as he lives together with his mother. He especially likes chilled tomato, and his specialty is making chilled tomato. In reality, he has some kind of relation with his science teacher, Pavlov...? [2]
Gallery
---